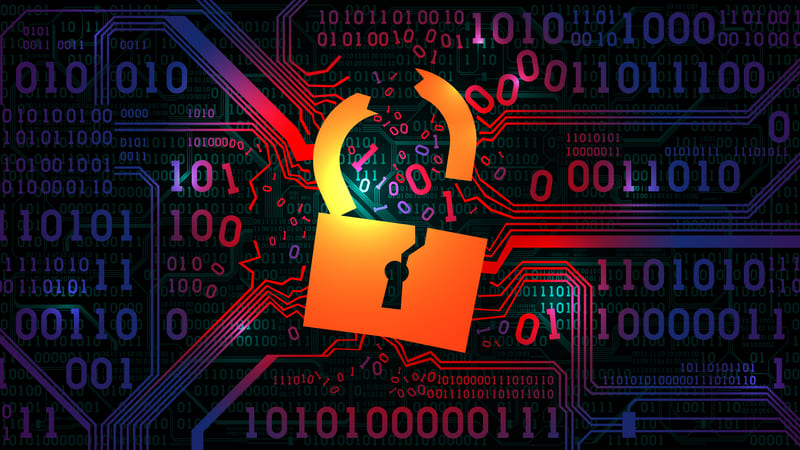 According to Cyber Security Statistics, 43 percent of all data breaches target small enterprises, making it essential to protect your business's network from malicious attacks. Luckily, multiple enterprise firewalls can help you avoid ransomware, limit social engineering opportunities, and stop viral attacks on their tracks. Picking the right enterprise firewall can, therefore, make the difference when protecting your enterprise's sensitive data and internal network from online attacks.
Picking the right firewall that matches your business needs, size, and type can be overwhelming, especially if you are not a tech expert. Here is a look at the top enterprise firewalls that you can incorporate into your business.
1.Cisco ASA
The Cisco ASA is a hardware firewall that allows you to protect each device in the office as well as the entire business network. The system creates several checkpoints in your network firewall security to offer complete endpoint protection of your network and online interactions. Also, the firewall provides useful business features, such as VPN, for enterprises with remote offices.
It's important to note that the Cisco ASA firewall has a complex interface, which might be overkill, especially for small enterprises with a few computers to protect. When we say complex, we mean that it is very granular and ideal for very security-conscious organizations. Solid and tried and true. The Cisco ASA firewall is an ideal addition to medium and large enterprises with remote offices. Cisco firewalls also integrate with Cisco AMP for endpoints- their endpoint security software.
2. FortiGate
FortiGate is one of the most feature-rich and flexible firewalls that provides complete Unified Threat Management (UTM) services and protection to your business network. The enterprise firewall provides easy setup and connectivity to switches, routers, servers, and computers. The device supports the VDOM feature that allows you to segment your business network to different zones by creating multiple virtual firewalls.
The FortiGate firewall offers advanced security protection services such as superior threat protection, web filtering, Intrusion Prevention systems, and application control. The firewall is ideal for small businesses. Fortigate also integrates with their endpoint security software.
3. Sophos
Sophos is one of the most versatile firewall options on the market. The unified threat management solution is deployed via the cloud, hardware, and software to give you the option of choosing the type of firewall you want to be installed in your business. Sophos firewall offers VPN functions, deep-packet inspection, and Wi-Fi network capabilities to prevent data breaches and protect your business's sensitive data. Excellent choice when it comes to "synchronized" security between their endpoint security software and the firewall.
The right firewall for your business solely depends on your business size, type, and needs. When picking the firewall to incorporate in your enterprise, determine what your needs are and the type of firewall that matches your business type and size. Choosing any of the top enterprise firewalls in 2020 listed above will offer maximum protection from online hackers to your business's data and network.
4. Firewalla
Firewalla is a third-party enterprise firewall that complements the pre-installed security software on your PC. The device acts as a filter that blocks out any malicious traffic and malware that tries to access your enterprise's internal network. Besides, the firewall has a content filtering function, which enables you to control the sites that the users in your system can access.
The good thing with the Firewalla firewall is that it doesn't require any subscription fee besides its $129 sticker price. This makes the device an ideal addition to small enterprises that are operating on a budget. The enterprise
firewall has easy and straightforward installation; connect its box to your WAN port and router.
5. Meraki
Cisco Meraki's "next generation" firewall, included in MX security appliances and every wireless AP, gives administrators complete control over the users, content, and applications on their network. Meraki MX firewalls are a really good choice for a small to medium-sized enterprise that has limited engineering staff because even a moderately experienced generalist can deploy and maintain these devices without the need for very advanced networking skills.
Cisco Meraki can be easily deployed to multiple locations around the country. It reduces IT management overhead with the simplicity and single pane of glass administration from the Meraki cloud. It also provides a security gateway for the network as well as remote site connections.
They are easy to buy, quick to set up, and easy to manage. Meraki MX firewalls are exceptional for offices with multiple locations. The dashboard is beautiful. Meraki also offers a free trial for all its products.
6. Palo Alto Networks
The majority of the enterprise firewalls do not protect your cloud storage system, as it is not part of your internal network. But, the Palo Alto Networks firewall creates a virtualized network, including your cloud storage using site-to-site VPN tunnels to offer reliable protection to your enterprise's sensitive data stored in the cloud. The firewall does not analyze actual data that is transmitted to your computer as it only uses stateful packet inspections.
Palo Alto is an ideal firewall for small enterprises that use cloud-based file-sharing services such as Apple iCloud, Google Drive, or Dropbox.
*Full disclosure, Hummingbird Networks does sell some of the products above.