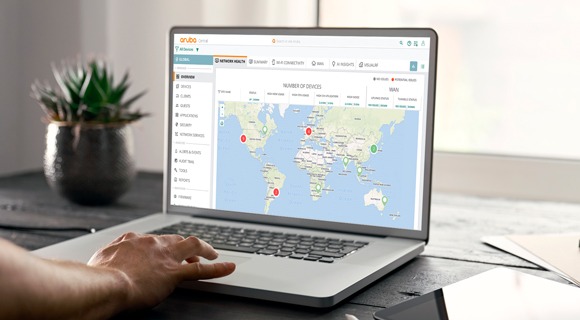 Setting up a reliable WIFI network for your business is often overwhelming, especially for beginners. From choosing the best mesh network, switches, servers, routers, access points, and other essentials, the entire process becomes complicated. Fortunately, Aruba Instant On provides a one-time solution to your WIFI woes, with multiple access points that are both easy to set up and can be controlled remotely. The access points can be used both indoors and outdoors, thus a crucial facilitator of remote work.
Regardless of your business's size, your customers and employees rely on the network for every activity. Since WIFI plays a crucial role, you should install a purpose-driven solution to keep your small business going. Aruba Instant-On APs can be deployed and managed with ease yet available at attractive prices. Here are Aruba Instant On products that perform incredibly.
The latest Aruba Instant On AP-22 is a WIFI certified 6 AP featuring a higher capacity, better performance, and efficiency.
With this, it suits small businesses that have heavy deployments, such as reimagined offices, retails, and schools. It comes with 1.7 Gbps data rates, enabling the access points to deliver great speed and reliability that suits your business needs.
Aruba outlines key features of the AP22 as consistent with WIFI 6 features, including simultaneous band usage, fast speeds, easy integration with Aruba Instant On indoor and outdoor Aps, mesh-networking capabilities, advanced cellular integration, and more.
Like other Aruba Instant On products, you can manage everything from the official app from your phone. This enables you to control the network anywhere and anytime. You can also take advantage of the built-in security firewall to stop unauthorized people from accessing the network. That aside, you enjoy complete app visibility, enabling you to block specific applications from running in your network.
Tailored user experience is another incredible feature of the AP22. You can customize its network authentications, logos, and rules of access. You can also set maximum data usage for every app, bandwidth rates, and limit usage durations.
Key Features of the AP22
OFDMA (Orthogonal Frequency Division Multiple Access) enables access points to handle several WIFI6 clients simultaneously. This reduces latency while improving efficiency.



MU-MIMO allows it to serve both WIFI 5 and WIFI 6 clients at the same time.





Target wake time suits IoTs communicating infrequently. The platform draws a schedule with times that clients should communicate with the AP. This significantly saves on power consumption and extends battery life.





The trusted platform module securely stores keys, boot codes, and credentials.





Transmit beamforming provides better signal range and reliability.





Multi-site management for managing various networks, distributed network deployments, and multiple sites through mobile app and cloud-hosted platform.
Aruba Instant On AP11
The Aruba Instant On AP11 is specifically designed for small businesses. It features an easy and flexible deployment tha
t suits businesses requiring upgraded in-room WIFI experience, such as small offices and boutique hotels. As mentioned, small businesses struggle to adapt to emerging technologies. Cloud-based applications, such as MS 365 and mobile devices, have changed engagement channels with customers, employees, and suppliers.
That said, consider Aruba Instant On AP11 if you own a small office with customers and employees relying on your network for every activity. This built-in solution keeps your business operations on the go, with an easy to deploy and manage the network. Features worth noting are the smart mesh technology with MU-MIMO technology, a mobile app for easy control, cloud portal, and spate employee and guest network.
Other Aruba Instant On Products
Initially, there were only five Aruba Instant-on access points, which all met small business needs. Apart from the AP22 and AP11 mentioned above, others include;
AP11D – has the same features as the AP11. However, instead of the ceiling unit in the entry-model, it features a desktop form factor, which eased portability.





AP12 – it is a mid-range option that balances performance and price. It comes with a 3x3 antenna, with approximately 1600Mbps throughput and supports up to 75 users.





AP15 – initially the top in the lineup. It features a 4x4 antenna, 2033 Mbps, and supports up to 100 users. It suits small businesses with huge data requirements.





AP17 – this last model before the inception of AP22 suits outdoors. It works perfectly in temperatures ranging from -40°C to 55°C with 1167 Mbps speeds.
What makes Aruba Instant-on APs outstanding is the one-time purchase offer. Unlike other networking solutions, there are no subscription fees and recurring payments.
Explore the Diversity of Aruba Instant On
In the current competitive and dynamic business world, businesses should focus on providing a high-quality experience to customers through their interactions, whether physically on-site or online. Installing a robust and secure network infrastructure that surpasses customer's expectations is crucial. Fortunately, the latest iteration of wireless technology, WIFI 6, provides such capabilities and security features.
For most small businesses, lack of expert IT staffing to support such deployments is a challenge. However, Aruba's new WIFI 6 AP22 is designed particularly to meet the needs of small businesses.