DOWNLOAD THE FREE RESOURCE GUIDE HERE
Small businesses come in all shapes and sizes, ranging from boutique clothing stores and hotels to gourmet cafes and tech startups. Setting up indoor and outdoor coverage is as easy as 1, 2, 3 — and you'll get a super-strong signal wherever you go.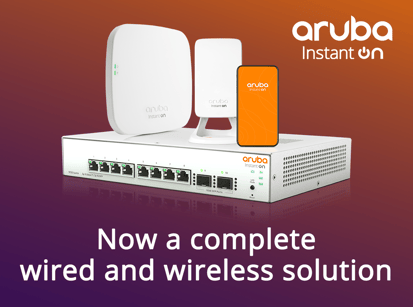 This overview guide will explore Aruba Instant On and how it is fast, secure and affordable. It can easily create an environment the maximizes productivity and customer experience. To remain competitive in today's digital world, small businesses are
deploying innovative solutions just like the big guys that create value, reduce costs, mitigate risks, and build customer confidence. Your wireless network should be your least of your worries.

With Aruba Instant On, you're getting a combination of performance, network security, and simplified setup and management to meet your specific needs. Read more in the complete overview!