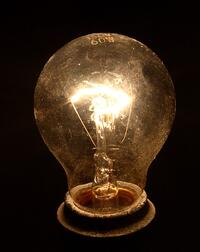 While there are many different innovations on the horizon for WiFi, let's be honest: most people are primarily concerned with speeds. While 802.11ac was certainly an improvement over prior standards, it wasn't exactly blazing-fast and is in danger of lagging behind advanced technologies like 4K video streaming.
Enter 802.11ac Wave 2 access points, something that's been talked about for a couple years. These newer units have more onboard hardware, and smarter sub-systems, to substantially boost speeds. With 802.11ad on the horizon, this gives 802.11ac another shot in the arm with more reason buy.
If you haven't heard already, at CES 2015, Broadcom - one of the biggest chip manufacturers - debuted a new line of Wave 2 chips, with several major OEMs already onboard. Let's take a look.
The Future Is Here: The Latest In 802.11ac WiFi Networking
So what makes the new 802.11ac wave 2 special? As with most networking innovations, it's a combination of factors.
1 - MU-MIMO
That's Multi-User Multi-Input / Multi-Output. Traditional MIMO designs are fairly straightforward: The transmitting unit has multiple antennas, and the receiving unit has multiple antennas, so the ins and outs hook up directly.
MU-MIMO, on the other hand, doesn't assume a 1:1 parity of connections. Each antenna can broadcast to several different users, on several different frequencies, rapidly changing between them. When spread over several antennas, this means bandwidth can be evenly distributed without slowdown for any given user.
A 4x4 MU-MIMO array can bring end-user speeds roughly 4x as fast as First Wave.
High-def video streaming to multiple users is the big example of what MU-MIMO can allow, although there are plenty of other applications such as in telepresence apps.
2 - Faster Onboard Processors
Your wireless access point is quickly becoming as "smart" as your computer or tablet. Broadcom's latest central system-on-a-chip, the BCM47094e. runs at 1.4ghz, specifically to handle and optimize all the traffic passing through it.
Further, since this is a system-on-a-chip, it means we'll likely be seeing 802.11acW2 implementations on more smart devices, or even smart appliances, allowing them to operate at the same speeds as more commonplace access devices.
3 - Multiple Network Frequencies
Another great feature of the new 802.11ac devices is that they can support multiple networks on different frequency ranges. It's possible to run a 5.6ghz and 2.4ghz WiFi network side-by-side on the same equipment.
This doesn't directly boost speeds, but it does allow you to continue using older hardware for longer, especially in more specialized roles. Traditionally, a move to 5.6ghz meant abandoning the older 2.4ghz hardware. Now one of the onboard antennas can continue to support your older equipment, until you have a chance to upgrade.
4 - DOCSIS 3.1
Broadcom also makes the chips that your ISP is using, and that matters when it comes to your end user speeds. Broadcom has brought out chips supporting the latest revision of the international Data Over Cable Service Interface Specification, which is what allows Cable TV wires to carry high-speed Internet.
DOCSIS 3.1 will allow anyone on cable systems to get downstream rates up t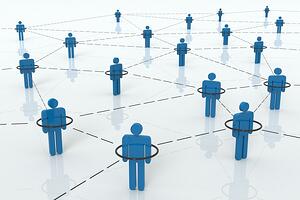 o 2Gbps, while still maintaining compatibility with older DOCSIS 3.0 equipment.
How It Adds Up
For an idea of where all this is going, take a look at the new D-Link Ultra line of routers, currently the most high-tech available. It supports speeds up to 2156Mbps on each antenna, as well as supporting 5.6ghz/2.4ghz network subdivisions. The 2.4ghz network can still run at ~1Gbps.
Of course, the price tag goes up accordingly on that speed. These "midrange" routers are moving on towards up-market costs, which may limit their popularity at first.
Is It Time To Upgrade?
There are more choices in networking today than ever before, and there are yet more new devices on the horizon. Which is right for your growing business. If you're in doubt, contact Hummingbird Networks today for a free consultation!
We'll set you on track with a great network that lasts for years.
Images Courtesy of: https://www.flickr.com/photos/imagesbywestfall/3473491696/sizes/o/in/set-72157616982108198/ and https://www.flickr.com/photos/86530412@N02/7975205041/sizes/l/in/photostream/