ACCESS FREE ON-DEMAND WEBINAR HERE
This informative on-demand webinar is with Cisco Security Specialists who will be explore the reliable remote work solutions to keep your business running and your team collaborate securely from anywhere with any device whatever the size or industry you are active in.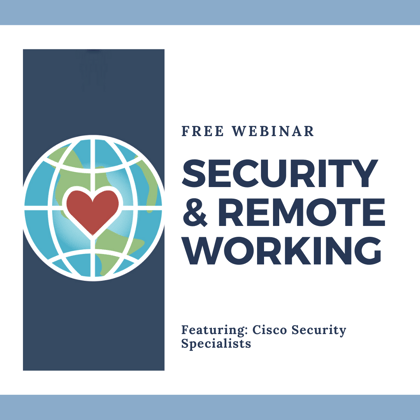 Your network plays a crucial role in keeping your organisation running. We will discuss how to deploy secure networking solutions easily using your existing wired and wireless infrastructure. Working from Home is not stopping your business either your teams. The webinar will discuss how to keep your business running efficiently, productively, and securely with the right solutions.
Watch this on-demand webinar to learn more about actionable insights and best practices for working remotely and staying secure.