When business is running smoothly, it's hard to imagine anything could go wrong. You might fall into complacency, which could be catastrophic for your business. You must implement a business continuity plan to ensure mission-critical services are never interrupted in case of a cyberattack, natural disaster, or other unforeseen events.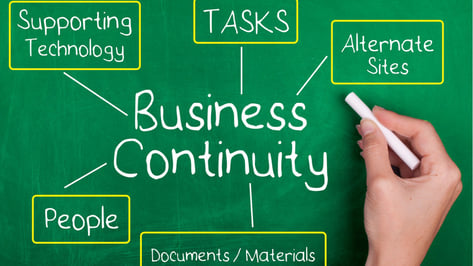 Business continuity is the process of preparing for difficult situations that might adversely impact your organization. Such risks include supply chain disruptions, unexpected IT outages, vandalism, adverse weather, terrorist attacks, fire, data breaches, and the loss of key employees.
The current COVID-19 pandemic is a prime example of why you should plan for unexpected events. It has had a huge impact on the 4Ps: People (employees), Processes, Profits, and Partnerships. With no end in sight, a concrete business continuity plan will help you avoid long term negative effects.
Read this complete guide to learn all about business continuity, how to create your own plan, how to update a current plan and all the ways that Hummingbird Networks is here to support you!