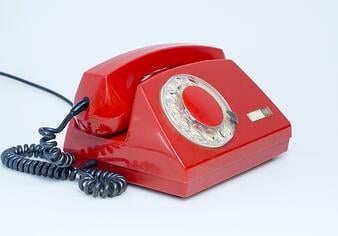 Telephones are still one of the backbones of our businesses. Despite the rise of email and other methods of communication, old-fashioned voice networks are still one of the the main ways you'll contact your customers and business partners.
New small business phone systems, updated to bring the latest features, aren't just a technology investment. You're buying tools that will make your workers' lives easier and more productive. If you focus on purchasing phones that will bring the most benefit to your workers, that will ultimately boost their long-term ROI.
Not sure where to start? We've got ten suggestions for features that are certain to give your employees what they want!
Ten Great Business Phone System Features That Boost Worker Productivity
Voice-over-IP: VoIP is sweeping business communications, making it simple to contact other offices -or customers- anywhere in the world. VoIP also offers better sound quality than standard copper-wire phones, in many cases.
Unified extensions: A virtualized system allows a company to overcome one big problem with expanding telephones over a wide area: Unified, company-wide extensions become easy, with one universal phone directory.
Customizable menus: Why restrict everyone to the same menu system? Virtualized systems have plenty of user-configuration, such as setting up custom menu systems for each extension.
Custom hold music: Employees can even give their personalized system its own hold music, which is a great way for them to add personality to their communications.
Touchscreens: Touch-based interfaces are becoming standard on virtually every device. Today's modern business phones can feature big, bright color LED screens that make for easy operation.
Power-over-Ethernet: Cabling and wiring are an annoyance for everyone, as well as being a tripping hazard. PoE-compatible VoIP phones only require one ethernet cable to operate, with no other wiring.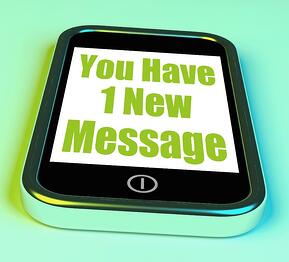 Unified Messaging: Getting messages to and from employees effectively is vital, and a unified messaging system makes it far easier. The system can translate messages between format, like turning voicemail into email MP3s, for maximum communications.
Find Me/Follow Me: Along with the unified messaging, FMFM is another vital feature. This allows employees to create a list of devices and contact methods - cell phone, email, etc - which the system will automatically connect to when trying to contact them. If a person isn't at their home phone, then the network next dials their cell phone.
Simple Configuration: The phones themselves matter as well. The phones should be easy-to-use, hopefully with a GUI, to allow simple self-setup. "Space cadet" phones that require technical assistance to use will ultimately just waste your IT resources on support tickets.
XML Support: Modern business phone systems are more than just phones - they're basically small computers disguised as phones. That means the advanced systems can support XML scripting, allowing your power-users (or network admins) to vastly expand the capabilities of their phones.
Is It Time For A New Generation Of Business Phone Systems?
A new system is hardly a small investment, but it's getting towards time to upgrade for more and more businesses. Old-style copper-wire phones don't offer the range of options that modern networked phones provide, as well as still carrying needless long-distance charges.
A switch to VoIP phones, backed with the latest in virtualized networking, brings your telephone system into the 21st century. As your network expands, your human communications interfaces need to keep up.
Contact Hummingbird today for more information on great modern business phones!