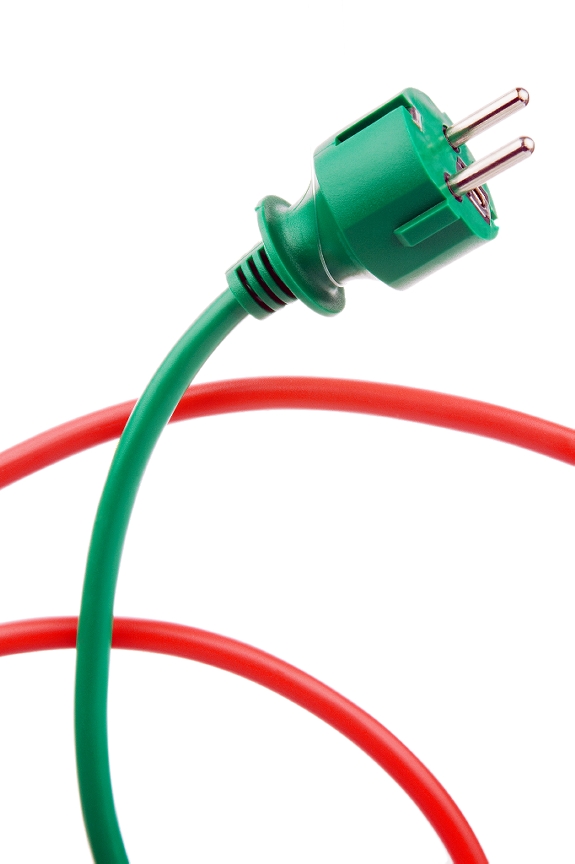 As we've discussed before, there are some pretty significant issues facing businesses which would like to adopt 802.11ac Wave 2 high-speed WiFi products. They require large amounts of power to operate the multiple radios, and a lot of existing networking hardware simply isn't designed to pump out as much bandwidth as they need for full-speed functionality. And, of course, as Wave 2 marches onwards towards the 5Gbps+ speeds promised in coming years, this problem will only grow bigger.
Well, NETGEAR has just dropped a major bombshell, a new switching product which is the first to attempt to directly address these issues with 802.11ac Wave 2 rollouts: the Netgear ProSAFE M4200. It's got a highly future-focused design philosophy, with capacity to spare, and a dedication to open standards which should enable high compatibility within a lot of existing network deployments.
The Netgear M4200 switch is easily one of the most interesting new products we've seen in awhile. Let's take a look.
So what sets this switch apart? At heart, it's an 8-port multigigabit switch designed to pump a lot of bandwidth to access devices, specifically 802.11ac Wave 2 APs.
It features eight multigigabit Ethernet ports. All eight support both 1Gbps and 2.5Gbps speeds, while two go beyond that to offer 5Gbps as well. And yes, at this time, there aren't any APs that offer 5Gbps output, which is one of the things that makes the M4200 design so future-focused. It's already prepared for the next wave of Wave 2wave of Wave 2.
Bandwidth comes in via two 1/10Gbps SFP+ ports, ensuring there's enough data to support the high speeds it's sending out to APs.
Further, all eight ports also have full 30W PoE+ power support, from a total pool of 240W. This is a big deal on its own since, somewhat infamously, Wave 2 devices require PoE+ for full functionality. A lot of early adopters have gotten a nasty surprise upon discovering they can't fully power their new Wave 2 APs, resulting in greatly degraded performance. The M4200 averts this.
Even the design of the case is focused on easy usage alongside WiFi deployments. With a multifunction mounting kit, it can be placed almost anywhere: in a 1RU rack space, on walls, desks, ceilings, drop space, or even securely mounted on poles. Additionally, it's extremely quiet, only 28.9Db. That's basically the same as a whisper, so it won't disrupt work no matter where it's placed.
And then there's the software design philosophy...
NETGEAR And The Move Towards SDN
NETGEAR has a very interesting approach to their business-grade hardware. Unlike most competitors, they don't make a big push to try to get you to standardize on their brand. Instead, they're one of the most enthusiastic early adopters of the open standards which are forming the foundation of Software-Defined Networking and Virtualized Network Functions based network design.
What this means is that the this switch is intended to work seamlessly with virtually any brand of 802.11ac Wave 2 products. Use of open standards such as Open Flow 1.3 and auto iSCSI gives it great flexibility and inter-compatibility with other systems. While individual incompatibilities might crop up, broadly speaking, it should play well with whatever Wave 2 hardware you invest in, either today or into the future.
Plus, NETGEAR has truly industry-best support policies. All their products come out-of-the-box with lifetime hardware replacement and lifetime chat-based online tech support. Only phone support after 90 days costs extra. I feel like I've said "future-focused" too many times already, but NETGEAR is truly looking ahead and cultivating buyers who do the same.
A Glimpse Of Networks To Come
All in all, the M4200 is a pretty special device. It obviously will only appeal to those interested in 802.11ac Wave 2 products, but its robust feature set means it may outright enable Wave 2 adoption among organizations that previously couldn't afford a massive infrastructure upgrade.
Only time will tell whether NETGEAR's open standards future-focused ideology will take hold, but in the meantime, this is a great device for those who need the fastest in WiFi.
Feel free to contact Hummingbird Networks to discuss Wave 2 implementation, and whether now is the right time for your business to take the plunge.