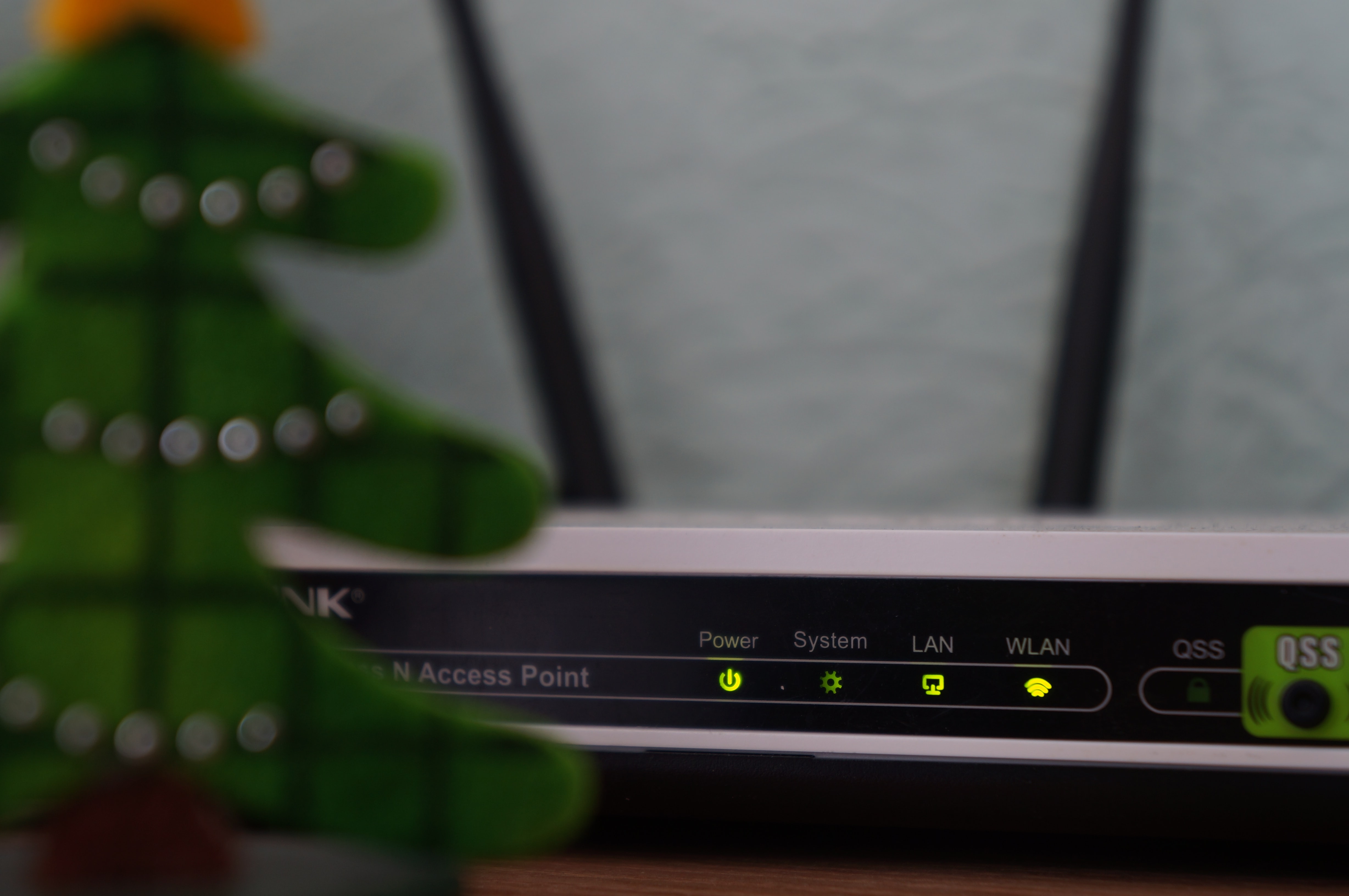 The WIFI 6 router is the best solution for those looking for better data transfer speeds, advanced signal strength, great throughput, and amazing cutting-edge features. However, since this device is the latest wireless networking gadget, they are not cheap. Therefore, you shouldn't pick the first router you come across. It is best to compare several options to find one that suits your requirements. Below are some of the best affordable models available on the market.
1. Netgear Nighthawk AX8 RAX80 Router
The Netgear Nighthawk AX8 RAX80 Router is an incredibly designed WIFI 6 router that closely resembles the TIE fighter from the famous Star Wars. Contained under the double wings are 8 high performing antennas that provide a strong and reliable internet connection to your home, providing up to 6Gbps internet speeds.
The router comes with a 64-bit quad-core processor, which assures smooth performance, even when connected to multiple users browsing or playing online games simultaneously. Another incredible feature of the Netgear Nighthawk AX8 RAX80 Router is the ease of control provided by the Nighthawk mobile application.
With the app, you can easily monitor your network anywhere. It also features an instant internet speed test, allowing users to check their internet speeds almost immediately. The only issue with this router is its price tag. It is quite expensive, and you should only weigh if its performance is worth the price.
Pros
Excellent design

Provides speeds of up to 6Gbps

Easy to setup

Comes with Netgear antivirus
Cons
Below average parental controls

Quite pricey




2. TP-Link Archer AX6000
The TP-Link Archer AX6000 is a reliable next-generation WIFI router that offers amazing data transfer speeds, 8K streaming latency that suits advanced gaming and multiple demanding tasks. The router features the Orthogonal Frequency Division Multiple Access that simultaneously connects to many devices without compromising its speed.
The router can achieve up to 1148Mbps on the 2.4GHz and 4804Mbps using the 5GHz band. Being a high-end router, the TP-Link Archer AX6000 features several connectivity options, including the Type A, Type C, and 8-Gigabit Ethernet ports. It also packs extensive features, such as strong antivirus, great parental controls, and device-level service quality.
Pros
Great speeds

Easy to install

Multiple connectivity options

Good coverage
Cons
Quite pricey




3. Asus RT-AX86U Router
Gaming enthusiasts looking for the best WIFI router will find the Asus RT-AX86U Router a fantastic option. It packs tons of features and delivers great speeds, thanks to its dual-band connection. The router delivers up to 861Mbps with the 2.4GHz band, which suits homes facing regular interference. You can also opt for the 2.5GHz WAN port or gigabit WAN port for a seamless internet connection.
Gamers can take advantage of the four Ethernet ports besides the 2.5G port. The router is also GeForce recommended for excellent streaming. You can switch to the mobile game mode to optimize your connection latency when playing with mobile devices. You can also prioritize game traffic using the setup application on the device.
Purchasing the Asus RT-AX86U Router also comes with several Asus perks. For instance, you gain access to the AiMesh support, enabling you to join other Asus routers and add coverage to your WIFI network. The AiProtection Pro also provides lifetime antivirus protection and advanced parental controls.
Pros
Greatly priced gaming router

GeForce recommended

Included AiProtection
Cons
Relatively large

4. TP-Link Archer AX1500 Router
The TP-Link Archer AX1500 Router is the best entry-level WIFI-6 router for those looking to upgrade their internet connectivity. The unit delivers incredible speeds of 1201Mbps and 300Mbps at 5GHz and 2.4GHz, respectively. While the router has speeds comparable to WIFI 5 routers, you enjoy several WIFI 6 router features, such as better coverage and multiple connected devices. These are powered by OFDMA and MIMO technology.
Like other excellent WIFI 6 routers, the TP-Link Archer AX1500 Router comes with four Ethernet ports, which provides maximum usability. With these features, the router suits small to medium use and the cheapest way to enjoy the convenience of WIFI 6. You can also configure the router with the TP-Link tether app, which allows you to control your internet connection using Amazon Alexa. Parental controls are also included, making it easy to minimize time spent on blocking content.
Pros
Affordably priced

Alexa compatible

Includes basic parental controls

Compact and slim design
Cons
Doesn't have WPA3 security

Doesn't suit those with large homes
Bottom Line
Despite the beneficial features of the WIFI 6 routers, the high price tag was a significant limitation to its purchase. However, even with the increasing demand, prices have finally dropped, making them available for many. Mesh routers with WIFI 6 are a great choice for those in need of great stability and network coverage that handles multiple connections better. With the multiple models from various brands out in the market, the list above provides good options to begin your search.