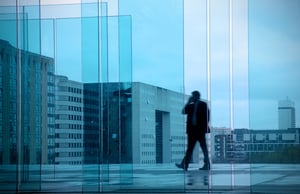 We've commented in the past about how effortlessly NETGEAR has begun making waves in the SMB networking arena. Even though they'd previously only been associated with consumer-grade hardware, they're now quickly coming to be known for highly affordable mid-range enterprise equipment with some interesting twists to their design philosophies.
A business wouldn't buy NETGEAR for cutting-edge hardware, but rather for extremely reliable established technology that offers superior ROI and TCO, as well as great flexibility in implementation.
Their new ProSAFE M4300 line of SMB core/edge switches are an excellent example of this. They aren't the fastest models on the block, but they're at a great price-point and include a lot of nice future-focused features which add a lot of appeal for budget-conscious operations.


A Look At the

NETGEAR

M4300

Switches
The NETGEAR M4300 switch series incorporates both 1G and 10G focused switches. Broadly speaking, there are two major types of switches in the series.


Gigabit: There are six options in 1Gig focused switches in the M4300 line, with either 24 or 48 Gigabit Ethernet ports, backed by two 10GbE and two 10G SFP+ uplinks. These also offer optional PoE+ services, with your choice of including either a 550W or 1000W power supply out of the box. A second PSU bay allows redundant power as well as expansion of the PoE+ power pool, up to 720W total.


10 Gigabit: Three models in the line feature all 10G designs, with 16, 24, or 48-port options. These are all split evenly between copper and fiber ports, with each independently-configurable for either upstream or downstream-facing service. There's no PoE option, but they have a unique half-width 2RU case design that allows two units to be connected side-by-side in the rack for top-level redundancy.


The M4300 series is designed for easy stackability, either physically or virtually. Almost any port can be used for local stacking, and in a highly unusual move, any M4300 unit can stack with any other, even mixed stacks of 10G/1G units. Smart internal switching ensures top performance from every unit. These stacks support multiple topographies, including leaf-and-spine and ring setups.
On the virtual side, NETGEAR'S proprietary virtual chassis architecture with nonstop forwarding bring superior efficiency from virtual stacks, even across large distances.
NETGEAR is also one of the first brands to fully embrace open standards. Their hardware is much more inter-compatible with other brands thanks to their standards focus, and the M4300 line brings full support for Software-Defined Networking as well as OpenFlow 1.3 standards.
This means the M4300 line has great repurpose options, as well as being fairly future-proofed. They serve equally well as top-rack switches for smaller organizations, or as edge\aggregation switches in larger networks. Simple reconfiguration allows them to move between different roles as needed, and as the network grows, while generally playing well with whatever other hardware you have implemented.


The NETGEAR Value Proposition
Finally, we just can't discuss a NETGEAR product without touching on their superior customer-friendly support policies, which truly go above and beyond. Every Netgear ProSAFE switch, including the M4300 line, has:
A fully-unlocked feature set out-of-the-box. There is NO additional licensing past the point of purchase.

A true lifetime warranty included, including full hardware replacement in case of failure.

Lifetime online chat-based technical support.
The one and only extra you might pay for with NETGEAR is extended telephone support, as the basic price only brings 90 days phone and remote-troubleshooting support. Aside from that, a NETGEAR purchase is truly a one-and-done investment, which can save an organization hundreds or thousands of dollars per unit compared to other brands which charge for support or extended warranties.
All in all, the NETGEAR ProSAFE M4300 line excels at what it aims to do: providing reliable and long-lasting 1G or 10G switching. Businesses already contemplating multigigabit streams or 40Gbps uplinks will want a higher-priced brand, but for many mid-range SMBs, NETGEAR offers superior long-term value.


For more information on NETGEAR products, just contact Hummingbird Networks for a free consultation!