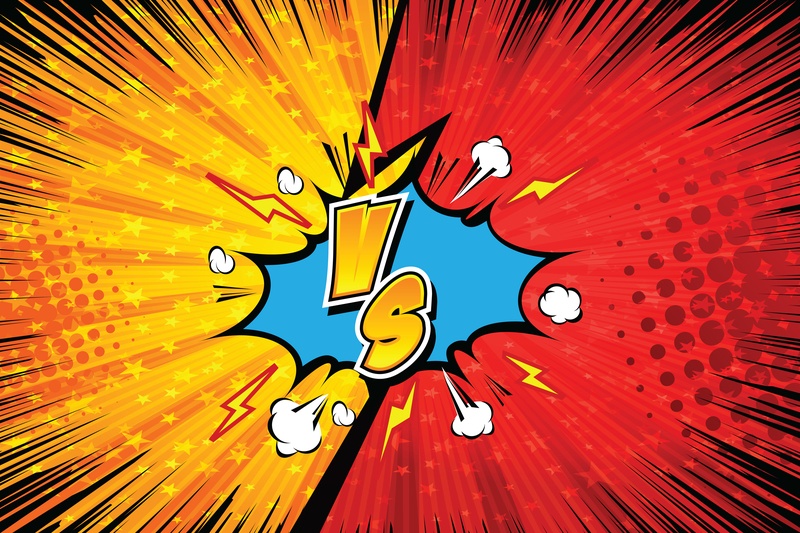 Cloud-managed products seem to be the way all networking manufacturers are moving. Netgear, specifically, is making good strides in its own market with a new initiative towards cloud management called Netgear Insight. This product is competitive with Ubiquiti Networks UniFi, and comparisons of the two packages have been made, but we've chosen a more challenging arena to broaden the scope of our Netgear Insight review. We will be comparing Netgear Insight's capabilities to that of Cisco Meraki.
Hummingbird Networks' First Look At Netgear Insight
On the surface, Netgear Insight's offerings are similar to Meraki's - a line of cloud-managed hardware which can be deployed and configured automatically, and managed through an app. It is certainly a big step forward in usability for Netgear, whose products previously needed to be configured separately.
The Insight App is free to download, from Google Play or the Apple App Store, although it requires a valid Netgear account to initialize. Adding compatible devices is simple. The user can manually enter their serial number or scan the barcode on the device. If the app's mobile device is connected to the same network, it can also attempt to scan for compatible devices automatically.
The app itself is clean and simple. It allows the user to quickly see the status of all their attached devices, from anywhere in the world. Responsiveness is good. As with Meraki, it's also capable of auto-configuring devices and automatically downloading firmware updates, which is a nice touch.
For each device, you have a number of options. You can see its usage and access history, port utilization, radio frequencies, and similar data. There are also options to remotely reboot attached devices, and some basic security settings - but nothing too intricate.


Netgear Insight vs. Meraki
Now is the time to talk about everything it doesn't do. For starters, Netgear does not offer a mesh-based "smart" network similar to that of Meraki.
It's also important to note that Insight does not work with all existing Netgear hardware - only their latest models. Conversely, all of Meraki's hardware is cloud managed. Here is a break down of Netgear Insight product compatibility: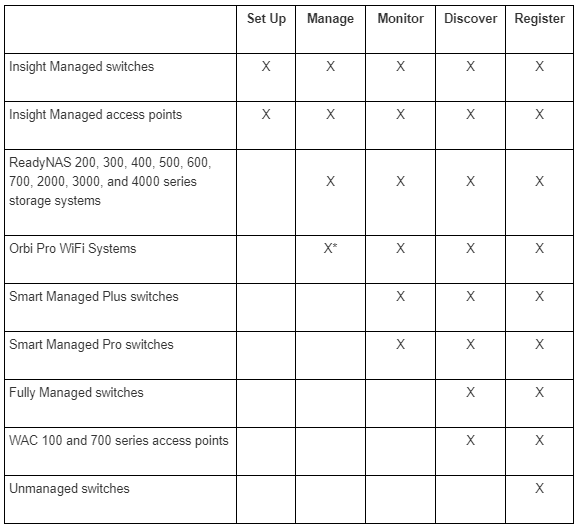 *Limited Orbi Pro management is available in the NETGEAR Insight mobile app only. You cannot manage your Orbi Pro WiFi System in the Insight Cloud Portal. Graphic taken from Netgear.com
Also, you only get basic configuration options. There is nothing like the range of data, settings, security, permissions, and app-level usage shaping which Meraki allows. Of course, Meraki is near the top of the market in that regard.
Still, Netgear Insight does have one big advantage over Meraki - it is very economical. Netgear Insight's subscription plans range from $4.99 per year per device for the Basic package to $9.99 per year per device for the Premium package, with the additional option of paying $0.99 per month per device for the latter subscription. Several incentives are also attached, like two free Insight devices.
In short, for smaller operations on a budget, Netgear Insight is a great addition and upgrade to existing software sets. However, it won't be dethroning Meraki as the king of remote configuration and management for power users in the near future.
To learn more about Netgear or Meraki, just contact Hummingbird! Also, learn how Cisco Meraki stacks up against other popular network manufacturers such as Aruba, Aerohive and others by downloading our white paper, Meraki Wireless Solution Comparison.