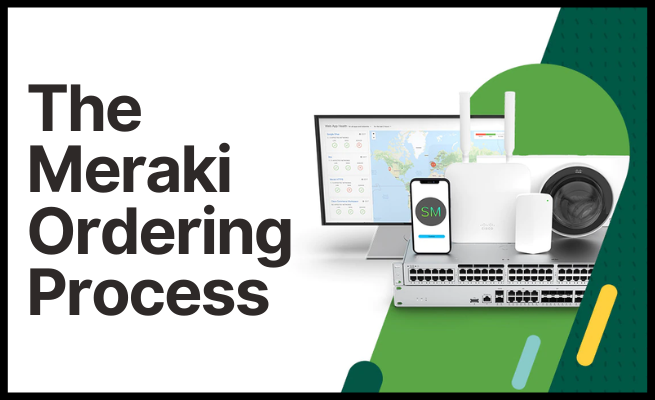 When looking for Meraki equipment, it is important to purchase from an authorized and certified Meraki partner for a variety of reasons. When you buy Meraki devices online, you must purchase from an authorized reseller and be sure your device is new, free of defects, and is eligible for warranty or support. Meraki devices purchased directly from Hummingbird Networks are guaranteed to be genuine and eligible for support and warranty.
If you're considering placing an order for Meraki products, you may have some questions about the process. Here is a quick guide to help answer any questions you may have about ordering from us.
Ordering Online
Generally, there are two ways to order Meraki products. If you know exactly what you need, simply search for the device or part number on our website and you can either buy it straight away or pre-order the product if it is not in stock at the time you are searching for it.
Our online store is designed to be user-friendly, so finding what you're looking for should be simple. If you need any assistance along the way, don't hesitate to reach out to our customer support or sales team. If you're looking for a specific item and can't seem to find it online, give us a call and we'll be glad to help you. We're here to ensure that you're happy with your shopping experience, and we'll do everything we can to make sure you get your products in a timely manner.
Ordering With One of Our Account Managers
The second way you can order from us is by working directly with your personal account manager. Working with your account manager, you receive complimentary presales support and technical validation through Hummingbird Networks. We will work with you from start to finish, beginning with helping you determine your needs. We will help discuss your emerging concerns and current environment, and then give you advice on what solutions will best fit your needs and develop a strategic plan to accomplish your goals.
After deciding on the Meraki solutions that best fit your needs, your account manager will work directly with Meraki reps to get you the best possible discount on your order. Because you are choosing to work with an authorized Meraki partner, we can offer you the best pricing and exclusive offers not seen anywhere else.
What Else Does Working with a Meraki Partner Get You?
Providing Estimated Lead Times
Validated Configurations for Your Network Environment
Proposing Alternatives Devices That May be Available Sooner
Payment and financing options
Renewal discounts
When choosing to work with a Meraki partner, it takes less effort for you to get the equipment you need because you place the order with your account manager, and they would place the order with Meraki. There is no inventory held by any Meraki partner, despite what other websites say. All Meraki products are shipped directly to the end-user, on an order-by-order basis, so no authorized seller has any stock on hand. If you are unsure if a website claiming to be a Cisco Partner is real or not, you can verify using the Cisco Partner Locator on Cisco's website.
After placing your order, you will get an approximate lead time along with dynamic updates about your order status as they arise. A common question about Meraki licensing is, When does the clock start for licensing? The answer: When your order ships, not when the order is placed.
Conclusion
Hummingbird Networks is your go-to vendor for Meraki products and services. Our inventory includes wireless access points, security cameras, switches, and firewalls. We also facilitate Meraki licensing for its various hardware solutions. Our highly skilled technicians will help you make the right solution choice after a comprehensive analysis of your needs. Contact us today for more details.