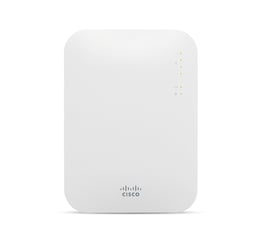 Having trouble getting to the bottom of a Meraki license cost?
Meraki has, hands-down, the most powerful, scalable, and easiest-to-use networking system on the market. Its cloud-based system allows for single-pane-of-glass access to a network of thousands of devices, regardless of geographic location. Configuration
data is stored in the cloud itself, allowing devices to plug-and-play with no manual setup in nearly all cases. And, the distributed mesh networking setup it uses allows forextremely smart, flexible networks which self-configure based on available hardware.
However, these cutting-edge features come at a price: Access to the Meraki cloud system requires per-year licensing on the devices, or they cease to be usable. So, we wanted to clear up some questions about your Meraki licensing cost and implementation.
Be Sure to Check Out Our Infographic Below Featuring Everything You Need to Know About Meraki Licenses.
Meraki License Cost Explained
How are licenses sold?
Meraki licenses are purchased via authorized retailers only, and are sold on a per-year, per-device basis. Different product lines have licenses at different price points, but are generally sold per series. So a Meraki MR WiFi access point license can be applied to any MR-series product, but could not be applied to Meraki switches.
A few devices, such as the MX60 firewall or the Z1 teleworker appliance, have their own specific licenses which don't apply to any others. Additionally, the dashboard itself requires a Meraki Systems Manager Agent license.


What license types are available?
Meraki licenses are sold in increments of 1, 3, 5, 7 and 10 years, generally with a
progressive discount for longer terms.
Additionally, for a Meraki Firewall, you have a choice between Enterprise licenses and Advanced Security licenses. The Advanced Security license is more expensive, but adds several features like geographic firewall rules, content filtering, and intrusion detection\prevention systems.


Are licenses applied to hardware?
No. Licenses are pooled within "Organizations" in the Meraki Dashboard system, which are then shared throughout the network assigned to that organization. In most cases a business would only have one organization, but the system allows for more complex setups, such as having one IT department overseeing two separate companies under the same corporate umbrella.


Can license types be mixed-and-matched?
Sort of. A single organization can only have a single license type applied to it. An Advanced Security organization can only use Advanced licenses.
However, because multiple organizations can be set up, it is possible to have two parallel networks, one with Enterprise Licenses and one with Advanced Security Licenses, to achieve the same effect. These could both be managed through the same dashboard.

Is technical support separate from licensing?
No. Technical assistance is automatically included with both license types, and covers the full term of licensing service.


Can new licenses be purchased mid-term?
Yes, and they utilize a co-termination system to make this process easier. When you add new hardware and licenses to an existing licensed network, the system takes the average of all paid-for months and then applies it equally across all devices in the system.
This allows you to always have one single termination date, greatly simplifying the renewal process.


What happens if I don't renew my licenses in time?
The good news with Cisco Meraki licenses is that they don't expire immediately after the service period. If you fall out of compliance, you get a 30-day grace period where the network still operates as normal. This gives you time to sort out the licensing situation. However, after 30 days out-of-license, your Meraki hardware will cease to function.
You will also get the same 30-day warning if you add new hardware to an existing network without having the correct number of licenses installed.
If you have any other questions about Meraki license costs, just contact Hummingbird Networks, a Meraki-authorized reseller.