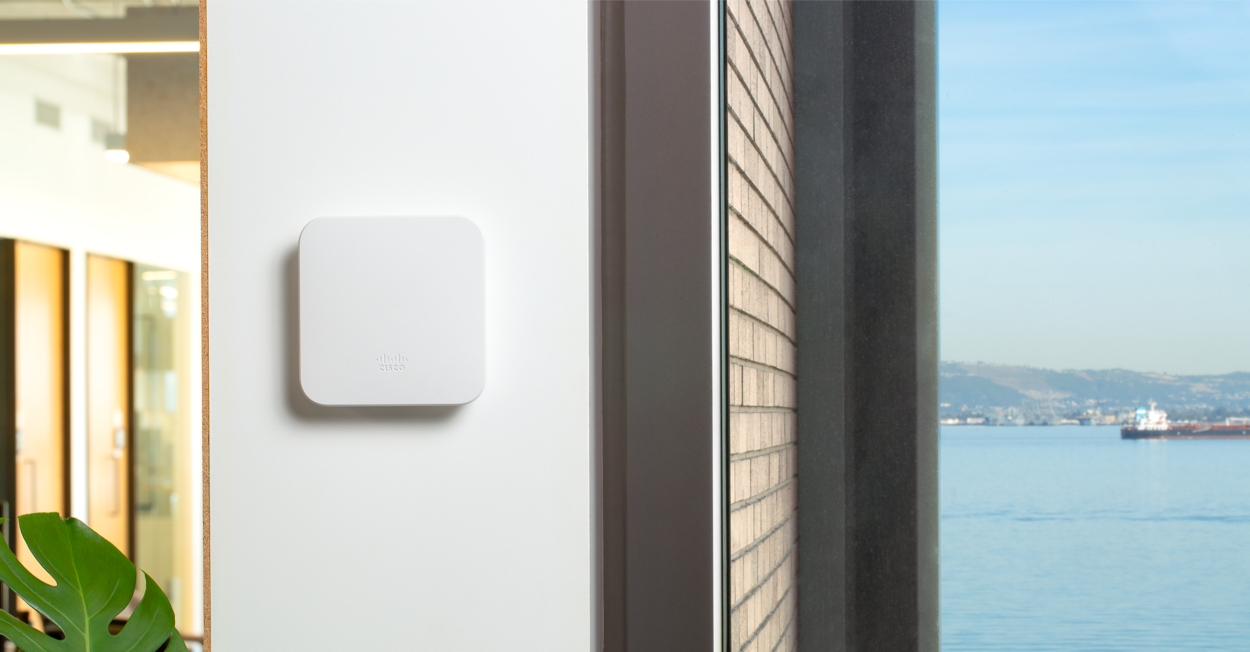 The MG41/E cellular gateway acts as a dependable backup internet uplink in case your primary uplink fails. It improves overall organizational productivity by simplifying wireless WAN connectivity. This device converts LTE signals from cellular networks into a reliable Ethernet handoff. One of the MG41/E's key benefits is compatibility with Meraki and non-Meraki routing devices.
Main Highlights of the MG41/E
Compatibility with the 802.3af PoE standard means you can place this device in any location that offers the best signal quality. As with other Meraki products, you can configure and manage the MG series through the Meraki cloud.
This intuitive dashboard enables rapid deployment in remote locations, 24/7 monitoring, and real-time diagnostics. You'll also receive prompt firmware updates automatically to deliver crucial security patches and new functionalities. Additional features include comprehensive API support and a self-supervising cellular gateway.
The MG41/E's small form factor design makes it easy to position. This DC or PoE-powered device also has in-built CAT18 connectivity, an optional patch antenna, IP67 rating, and dual SIM support. It also supports two downstream router connections.
The Meraki platform allows various advanced remote diagnostics complete with SMS, email, and mobile push alerts. Other features include remote packet capture, DM logging, changelogs, pinging, link failure detection, and cable testing.
Physical Specifications
The MG41 and MG41E models share several specifications, including:
A weight of 670g excluding accessories.

Width, depth, and height measurements of 168mm, 168mm, and 35 mm.

A maximum PoE power load of 10W.

Operating temperature range of -22°F to 122°F (-30°C to 50°C), and storage temperature of -22°F to 158°F (-30°C - 70°C).

Two SIM slots.

Maximum down/up wireless data rate of 1.2Gbps/150Mbps.

One dedicated GbE RJ45 LAN interface and a convertible LAN/WAN type.
These cellular gateway devices have several additional features that make them superior to previous models, such as the MG21. They include auto SIM
failover, troubleshooting tools, private LTE (CBRS), carrier aggregation information, custom APN configuration, and SIM switch through the dashboard.
The accessories for these devices include a standard power adapter, patch antenna, and Gigabit 802.3at PoE injector. The box comes with one mounting plate and a screw set for both models. The MG41E order also includes four dipole antennas.
Use Cases for the Meraki MG41/E
While these cellular gateways are compatible with other alternatives, they work best with Meraki MX appliances. They don't support non-Meraki antennas because the socket design only detects the recommended smart dipole and patch options.
Please note that using non-compatible accessories may degrade performance and damage some parts of your network infrastructure. The MG41/E cellular gateways have the following applications:
Antenna placement at a location with the best cellular signal strength because your MX mounting doesn't always guarantee robust connectivity. This separation of your MX and cellular antennas expands your network options.

The MG41/E provides an affordable primary WAN solution in remote areas that lack decent wireless connectivity.

The devices also provide a secondary WAN backup for your MX in case it experiences primary uplink failure.
You may also establish a secondary uplink for your SD-WAN. The two LAN ports on the MG41/E allow your MXs to access one cellular network. These models support up to 30 LTE bands and five UMTS bands.
For more than 15 years now, Hummingbird Networks has been a provider of premium IT solutions. Our networking products and services ensure affordable and high-quality connectivity for small, medium, and large enterprises. Our ever-growing line of Meraki devices is suitable even for businesses without a tech-savvy workforce.
The Meraki platform ensures seamless and intuitive setup, configuration, and troubleshooting. We also offer maintenance services to complement your in-house IT team. Please contact us today for more details.