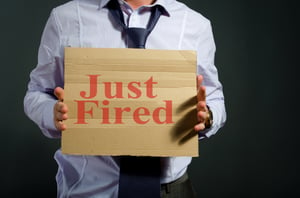 There's no brand in networking with more recognition than Cisco. Since the 1980s, they've been the name in big-business network options.
These days, there's a lot of competition on the market, and a lot of brands that lay claim to Cisco's title. However, Cisco still dominates the market, as well as still being the undisputed leaders in large highly-scalable systems of the sort that huge multinational companies need.
Despite many worthy competitors, Cisco still currently holds a spot much like IBM once had: No one ever gets fired for buying Cisco.


Why Cisco Is Still On Top
Newer network companies are largely focused on small-to-midsized businesses and on providing largely entry-level hardware. Cisco is still the only one with software and hardware offerings that could theoretically carry a company from ten employees in a single office to ten thousand globally, without ever requiring an architectural overhaul.
The issue, of course, is that Cisco equipment does not come cheap. In fact, many commentators criticize them for ignoring current market conditions, since their products often cost 2-3 times (or more) that of competing products. And, often, a feature-by-feature comparison of individual hardware doesn't reveal much basis for that price difference.
The basis, of course, is the overall Cisco name, brand, and long-term ROI. That may be cold comfort to businesses who simply cannot afford Cisco's prices, but the good news is that there IS an alternative with Cisco Refresh!
Cisco Certified Refurbished Options Put Cisco Within Anyone's Reach
The boom in networking installations in recent years has created a subsidiary boom in the secondhand market. Swiftly-growing global companies are having to swap out hardware fairly often, and there's no reason for that equipment to be lost. It can be refurbished, re-certified, and resold for a fraction of the original costs!
Unlike many manufacturers, Cisco keeps their own repair staff. They have a hand-picked team of experts who have combined decades of experience repairing and refurbishing hardware. This is one of the main reasons we're one of the premiere sources for Cisco Certified Refurbished networking equipment in the U.S.: Cisco stands by their products.
What this means is that anyone can start themselves off with Cisco, if Cisco is what they need.
Cisco Refresh Is A Great Future-Focused Foundation
The days of building networks ad-hoc, out of several different brands of equipment, have fallen by the wayside. There are too many internal benefits to standardizing on a single manufacturer and a single networking OS. And standardizing on Cisco, specifically, means you'll likely never need another network provider again.
However, most SMBs truly do not need top-of-the-line hardware. An entry-level foundation built on hardware that's a year or two old will carry a growing company just as well as one made from brand-new hardware, but at vastly lower initial costs.
If future upgrades are a concern, Hummingbird also offers service-based leasing programs, so hardware upgrades can be made at minimal extra expense whenever needed!
All told, this truly is the best way for smaller businesses to enjoy the same benefits that Cisco brings to the biggest players. If you're ready to step up and embrace the leader in networking systems, contact Hummingbird today to craft a Cisco Certified Refurbished network that meets ALL your needs!
photo credit: misterbisson via photopin cc photo credit: Mark Morgan Trinidad B via photopin cc