Modern telecommunications have brought a wealth of new ways to do business, and they're all enabled by a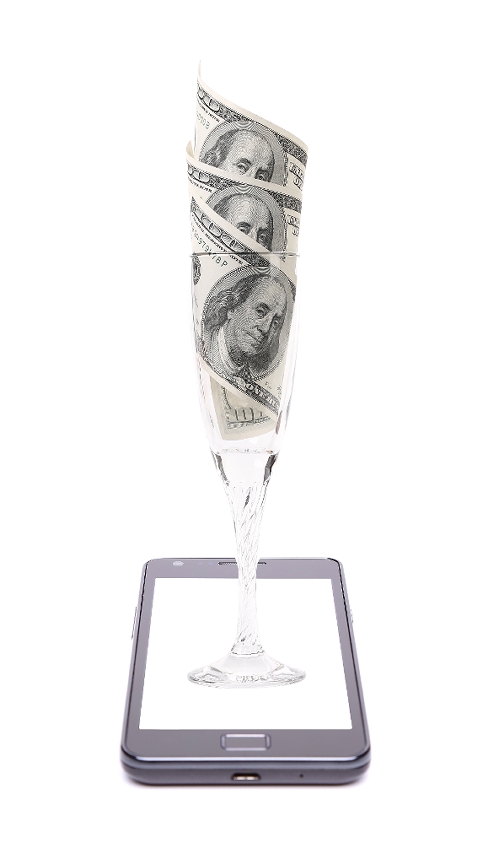 switch to Voice-over-IP communications. By moving your voice communications into the same data cloud as the rest of your network, you can open up a world of new possibilities that can boost your business globally!
Many people think that the main reason to move to VoIP is to save on their long distance bills, but the truth is, that's just the tip of the iceberg for small business phone systems. Much of the value in VoIP lies in how it can supercharge your employees and make it easier for them to work from anywhere in the world.
Here are five reasons to consider VoIP for your business phone system:
Five Ways VoIP Means So Much More Than Just Cheaper Phone Calls
1. Find Me / Follow Me
Find Me / Follow Me is a smart call-routing system that ensures your workers will never miss a call. The system can be given a prioritized list of telephone numbers for anyone, and will sequentially work through them until the person is reached.
So, if a call comes into your desk and you're not there, it tries your cell phone. If that doesn't work, it tries your home phone, and so on through the list. It allows the system to locate anyone with a phone call, where ever they are.
2. Personalized Call Handling
Unified communications allow every worker to have much greater personal control over their own phone systems. In the past, it was typical for users to have to call into their IT department even to change minor settings on their phones - sometimes even just to fix the time!
Since security is universal in a unified communications system, user rights extend to the phone systems too. Users can lay out intelligent buttons, utilize XML applets on their phones, custom-design IVR menus, or even upload their own hold music.
3. Smart Call Queuing And Routing
The sort of automated call handling features that only large call centers could afford are now available for pretty much anyone. The network monitors call volume and traffic, handling call routing in the most efficient manner possible. It can even give the same estimated wait time announcements as the software powering call centers.
As your business expands, the value in efficiently handling an ever-growing bulk of traffic can't be understated. Further, it adds a layer of gloss to the customer experience, giving them a telephone system like they've come to expect from important businesses.
4. Universal Overhead Paging
Modern VoIP systems can even power your overhead speakers, making for a paging system that's quick and easy to use. There's no need for a central office and microphone - any phone on the network, anywhere in the system, can make an overhead announcement when needed.
It's even possible to connect this to the call routing systems and a voice recording to have automated announcements, such as when a call is holding and an employee cannot be located.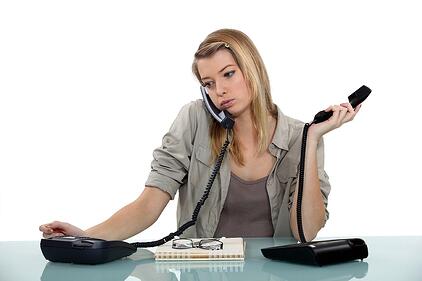 5. Voicemail Transcription And Routing
So, someone's left an important voicemail on an employee's desk, but they are out of cell phone range. No problem! The system can automatically transcribe the voicemail to text and email it to them. In addition, a .mp3 or .wav file of the message can be sent virtually anywhere...such as a smart phone or tablet. No more dialing in for your messages.
Universal communications means that your messages can shift between mediums, always looking to reach their recipient quickly and efficiently.
Voice-over-IP Brings Big Benefits
It's easy to talk about the immediate cost savings of VoIP over traditional telephone services, or lower ongoing costs of maintaining a VoIP network. However, the benefits it brings to employee productivity cannot be ignored, either.
A VoIP-based unified communications system simplifies workflows, encourages collaboration, and ensures everyone can participate, from anywhere in the world.
To learn more about how VoIP benefits businesses, just tell us what you need!