When companies begin to research on-site VoIP or PBX systems, Shoretel is usually the first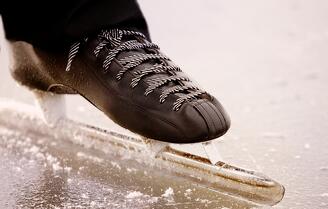 name mentioned. They quickly rose to the top of on-site telephony with products that were revolutionary at the time. Since then, Shoretel has constantly remained on the cutting edge of business voice and data architectures.
Unfortunately, the last few years have not been kind to Shoretel. If you're currently on the market for new in-house telephone systems, there are alternatives on the market from companies that look far more stable than Shoretel currently does.
The Troubles At Shoretel
The market has broadened significantly since they came to prominence, with a number of new products on the market offering comparable services. Their prices have barely budged, even though today their products are often 50% more than any of their competitors.
Their products have also been extremely hard to use. It's true that their proprietary engine Asterisk is still the best on the market, especially for high-end uses... But, it's also designed at that high level as well. You have to design your own software to fully utilize the Asterisk engine, or else shop for a third-party solution.
Their products are really not designed for small- or medium-sized businesses. Shoretel targets a high-end niche. If you're part of that target, Shoretel might still be right for you. If not, there's a much larger market out there now.
As that market has expanded, Shoretel itself has faced increasing financial problems over the years, with steadily declining financial results. They are spending 43% of their profits on marketing, according to last year's numbers, suggesting they may have been attempting to buy themselves out of their growing PR problems.
Plus, there's the large exodus of top staff from Shoretel in the last year. Their CEO, their founder, their Chief Marketer, and five others with VP somewhere in their title all voluntarily resigned. Their new CEO was promoted from within, with estimate-beating Q4 results to point at, but they still lost another $2.3 Million in the process.
In short, while we might be here to talk about the ADTRAN 7100, the truth is that things are just not looking good for Shoretel, and that means deep uncertainty for their current customers.

Other Phone System Options


Of the new wave of lower-cost, easier-to-use business networking, ADTRAN stands out to us as the best value on the market for growing businesses. For years, their focus has been making unified voice\data networking products that are simple to install and control, at prices within reach of smaller businesses.
The ADTRAN 7100 is an office-in-a-box solution, putting both your network's router and your IP PBX relay into a single unit that's ready to go.
A single box can bring on-site VoIP and PBX systems, creating an easy PBX solution
backed by robust Quality-of-Service monitoring and IP routing services. Their proprietary AOS software is also designed for wide usability, with both a standard command line interface and an easy-to-use windowed operating system.
The Meraki Communications MC74 is another great option for small businesses, especially those with lean IT departments. The cloud managed VoIP phone system delivers the same ease of use and management sen through all Meraki products with advanced features such as 7" touchscreen and visual voice mail. Read more about the MC74 here.
That combination of top-tier performance, simple use, and great customer support make the ADTRAN 7100 an easy recommendation.
Let us know if you'd like to hear more about how quickly you could have a unified network.
Also, if you've recently been looking at in-house voice\data systems, we'd love to hear how your search went in the forums. How'd it go?