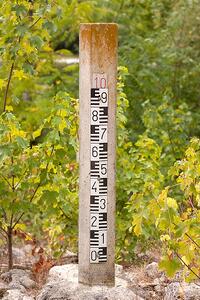 There are some parameters--or rules--to the best practices in selling used network equipment. Especially now
that technology has updated so much of the hardware being used by businesses everyday, there is surplus of used equipment that can be found practically anywhere. However, there are some things to understand for the modern day selling of networking hardware and infrastructure without having to spend too much, getting a sub-par product, or being out of a warranty when you really need it. What are these modern day rules for selling used networking equipment? Read on below for the most important rules when it comes to used equipment.
Rules for Finding Used Network Equipment
1. Find The Warranty
Even if it is used equipment, there still needs to be a warranty available when you decide to purchase it. For example, you can get a warranty for Adtran and NetVanta products that can last up to five years, no hassle. When in the used network equipment market, there still needs to be the safety net of a warranty available--especially since the equipment is so crucial in business infrastructure now for practically any business to do basic everyday tasks.


2. Certified Sellers
Just like most normally pricier products in any other market, it is best to trust certified sellers rather than some random person from the Internet. Certified refurbished sellers are going to have the best stock, well maintained products, and usually their own warranty on top of the manufacturing company's. Not only that, but a certified seller can help with any troubleshooting if you may need it and possibly even set up of the equipment.


3. Affordable Prices
Compared to brand new network equipment, used equipment is always going to be much more affordable. This is especially true if you're a small or medium business looking to install or update their current networking equipment without having to spend so much of your budget that might be already limited in funds. Rather than thousands upon thousands of dollars being spent for only a couple of items, you can get so much more while saving hundreds of dollars.


4. Knowledge On Equipment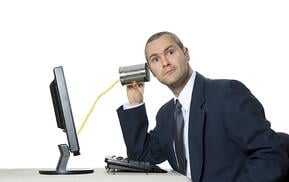 Need a couple questions answered about different switches, IP phones, or networking hardware? On top of trusting a certified seller, the same person trying to sell used network equipment needs to have knowledge beyond the basics. That way, they can help you make better, well informed decisions on the type of network hardware that you absolutely need versus products that might just be added on as an up selling tactic.


5. Being Truthful
Speaking of knowledge, there always need to be truth where used equipment is involved. No gimmicks, no false claims--just the equipment and all of the great features and benefits it provides to businesses. Don't be afraid to ask questions and do your research so you can see who is just trying to sell you something or passionate people who understand the importance of affordable network equipment.
Network equipment that is used is a great alternative to buying brand new and having to spend so much money. There are countless units out there that have been rarely used or happen to still be in wonderful shape, allowing for you to have the network you need to keep your business running smoothly. Following these rules to better network equipment selling simply equals to better success, so always be prepared when it comes to used network equipment.