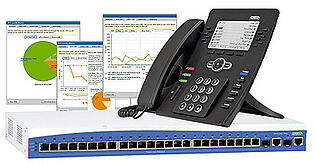 Small and medium sized businesses looking to grow their communications system beyond copper wire face a dizzying number of choices on today's market. Enterprise telecommunications have exploded in the last decade, with multiple competing formats and architectures all claiming to be the one to take your communications into the next center.
So, why should you choose an ADTRAN phone system?
ADTRAN has recently become a major player in SMB telecommunications thanks to their emphasis on make their products simple to use. Their phone systems make advanced VoIP with data crossover accessible to businesses without access to costly network specialists.
If you're new to Voice over IP technologies and want a cost-effective phone solution that will give you the options you need to compete, here are five compelling reasons to choose an ADTRAN phone system.
The Top Five Benefits of an ADTRAN Phone System
1. Unparalleled ease of use.
ADTRAN phone solutions are designed to be compatible with your communications needs, no matter what they are. Their phones and network routing equipment can handle copper wire as well as nearly any form of VoIP communications, making them flexible and ready to meet your demands.


2. Centralized administration.
Moving towards a VoIP phone solution doesn't mean giving up control of your communications; it means more control. Phones and lines can be added almost instantly, hooked into the system with easy-to-use software. Provisioning of new lines and extensions can be done in a matter of minutes, rather than waiting hours (or days) for a traditional phone service to upgrade your service.


3. High-quality, professional phones.
Whether you're buying an entry-level model or one of their deluxe executive conference models, ADTRAN produces superior phones meant for a modern business. They feature:
Excellent sound quality over speakerphone, vital for conference calls.

Multi-line capabilities, with easy extensions for more lines.

A programmable interface with a crystal-clear backlit display.

Plenty of dedicated softkeys for additional features.
Further, if you have more than one phone system provider, ADTRAN phones are also inter-compatible with Polycom phones to help ease your transition.


4. Mix Voice and Data
With an ADTRAN phone system, you don't have to choose between voice or data in your
communications: they can be both. Using the advanced networking features that ADTRAN provides means unparalleled flexibility for your workforce. Whether voicemail needs to be routed to someone's email box, or if a landline call needs to be routed into the VoIP phone network, ADTRAN's phone systems bring you entirely new possibilities for your communications.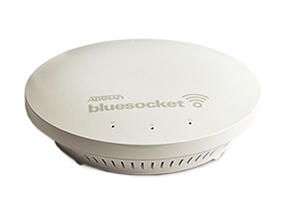 5. Bluesocket Makes Expansion Simple
Once you have an ADTRAN phone system installed, you can make the most of your new network by using ADTRAN's exclusive Bluesocket network access points. These plug-and-play devices allow you to add more wireless users, mobile devices, telephones, or any other networked device quickly and easily.
In short, ADTRAN products are for business who are coming to realize that "phone" and "data" really aren't separate categories any more. Blending your voice and data services in an ADTRAN system will bring you the robust options and flexibility you need to compete in a global marketplace.
And in the meantime, if your business is not looking at merging its voice and data communications, why not? What's holding you back? Let us know what your concerns are in the forum!