After dominating market in business networking from the mid-1980s through the 2000s, Cisco has begun to lose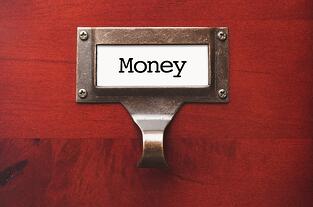 their dominance in business networking with the emergence of other network equipment brands. More and more businesses today, especially on the smaller end, are looking at their networking options and wondering if Cisco really was the only product worth investing in.


Juniper Networks has risen rapidly in recent years to challenge Cisco as the brand of choice among more and more businesses. In little over a decade, they've grown to hold roughly 30% of the market, coming from a time that Cisco had a near-monopoly.


So, why should your business consider investing in a Juniper switch for your networks instead of a Cisco model? Let's look at a few reasons why.
Six Reasons More Businesses Are Choosing A Juniper Switch


1. Better Products For Small-To-Midsize Businesses
One of the first things that Juniper realized was that, due to Cisco's monolithic pricing, smaller businesses were being shut out of high-end networking almost entirely. As the Internet grew and spread, and global data-based telecommunications started to become the rule, smaller firms needed equipment to be able to complete.
While at the very upper price tiers, combining both their proprietary hardware, software, and support features, Cisco equipment is probably still the best on the market for the biggest players in business. But, for everyone else, Juniper makes a lot more sense.


2. Founded To Get Away From Cisco
Juniper was a business with a mission, indeed. They were founded through a joint startup of disgruntled venture capitalists and existing Cisco customers who wanted change. They saw that Cisco of the late 90s was distracted, and not looking into the potential the Internet had for business networking. Given that Juniper was the first competitor to crack Cisco's armor, it seems they did well.
Juniper brings greater flexibility to businesses, with interfaces that don't require a Certified Expert to use. It's about the customer focus.


3. Greater Research Focus
Cisco's lack of vision cost it significantly. It stopped looking forward towards upcoming technologies, and got distracted simply trying to continue to hold onto its massive networking market. Companies like Juniper were the ones doing pioneering work in virtualization and remote office support. Cisco has been playing the catch-up ever since, and it tends to show in their everyday offerings. They lack the forward-focused features smaller businesses need.


4. A Commitment To Networking
Unlike Cisco, Juniper didn't get bogged down in the 2000s with a series of questionable investments into businesses outside of networking. While Cisco was making investments into things like cable-top TV boxes - 20th Century technologies, their competition was focused solely on making better business networking. It shows in their products. A Juniper switch is designed specifically for businesses looking to get away from older copper wire products, and move into virtual and Cloud environments.


5. Unjustifiably Higher Prices For Cisco Kit
Many of these arguments would be more academic if not for the massive price difference for Cisco products. They are simply beyond the reach of many businesses, with offerings that are often two- or three- times the cost of Juniper products for effectively the same features. While their name once commanded those sorts of sales tags, today, it's hard to justify.


6. JUNOS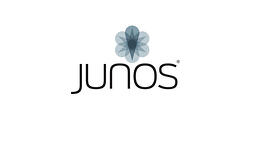 The final compelling argument for a Juniper switch is the JUNOS operating system. It offers two major benefits over Cisco's offerings:
Modular design: Every process and component in a Juniper network setup is shielded from every other. One module crashing will have no effect on the rest of the system.

Single train compatibility: Every Juniper switch, router, or other product runs the same JUNOS system. It's built for simple inter-operability across the system


These days, there just aren't that many arguments to be made for Cisco over Juniper unless you're among the top multinational firms in your field. For everyone else, Juniper makes more sense.