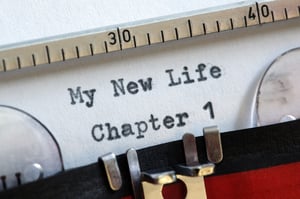 Well, OK, change your life might be overstating it a bit.
But the right small business phone systems can free up a lot of time, time that could be put to more useful ventures. They make telecommuting more accessible, while still remaining security-conscious. They ensure you know when you're needed. They create options in your business life which are there when you need them.
Does that sound like changing your life?
How Modern Small Business Phone Systems Open Up Lives
The Internet has opened up entirely new opportunities for business data and telecommunications data to merge. Through Cisco Unified Communications, you get the control of centralization, with the distribution of a modern network structure. That is to say, you can control your entire network across local laptops to negotiators around the world, all from a single interface.
Voice-over-IP (VoIP) voice transmission handles the task of changing analog phone signals into data. There are telephone systems that do it automatically, while still connecting to the outside telephone system. Phone calls from customers on land lines will come in, just as normal.
However, your customer may now reach an adaptive IVR system that routes them throughout your office. These new IVRs can be created, as needed, by virtually anyone in your organization at any time. Customer calls can be routed to iPhones on the road and to foreign offices.
The unified communications systems handle the security, verifying credentials no matter where the device is or how it's connecting. They also proactively monitor the network for intrusions, hack attacks, and other malicious action. This, too, can be entirely controlled from a single platform.
It's all about the options they create.
The Potential Of New Phone Systems
There is astounding potential for growth and creative collaboration through these unified data communications structures.
Videoconferencing becoming a standard method of holding a meeting. In some companies, it already is.

The ability to migrate messages across media automatically. That is, being able to shift a text message to a voicemail to an emailed and archived MP3, with the respondent then able to respond in any format as well.

An increasingly distributed office. As more employees can do their jobs from anywhere, through any device, you can start questioning: how often is is necessary for everyone to drive in to the office? There's huge fuel savings all around from reduced
transportation costs.

Robust archiving capabilities, with cloud backup and access. Governmental regulations on record-keeping have become more strict, and off-site data backup linked to your main file systems – including your phone systems – keeps you covered in case of data loss or intrusion.

Get the fastest updates. If you have people in the field, give them an emergency contact number within the network. If anyone sees something genuinely of concern to the company, it can be immediately broadcast to everyone who needs to know. Stamp out local brush fires before they hurt anyone.

Grow new ideas for your business: With workers now able to experience the world as it happens, while still integrating it into their reports while on the road, you have a fertile field of ideas. Grow them. You can make use of what your workers see, correlated through other data streams on your communications system, and arrive at more in-the-now planning.
So, can new small business phone systems change your life? Well, at the end of the day, they're just phones. But what they do bring to your life is potential, and new options for investment and growth throughout all areas of your business.
But whether you think that changes your life is really up to you!