Technology has outpaced and outgrown every other industry in the world. Every day people are being greeted with new and improved gadgets that are faster, reliable and more accurate than their predecessors. Data Communication and Networking are one of the fields of technology that has received the most research. Constant updates to the hardware and software of these systems have made communication a joy whether it is between clients and owners or between the employees of an enterprise.
Cisco Phone Systems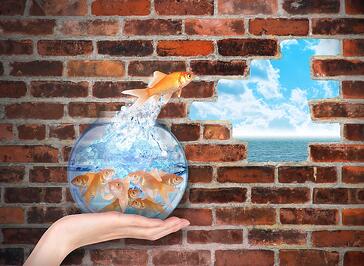 Cisco is one of the market leaders in providing communication systems and networking solutions to companies and business organizations all over the world. The Cisco Unified Communications and Cisco Phone systems are considered the best in business when it comes to providing high quality communication and networking services. Cisco IP phones provide a lot of amazing features and capabilities that can enhance the networking experience to a whole new level.
The Cisco business class phones are not only packed with exciting features, they are extremely reliable and easy to use and maintain as well. For instance, the Cisco Unified IP Phones 7900 series has all the latest features and more concentrated in one simple and easy to use phone system. Some of the key features and services that this series boasts of are:
Phone with Color Liquid Crystal Display (LCD)
Extensible Markup Language (XML)
Customizable XML-based services
On-campus mobility Services
Cisco Unified Communications Products
Considering the growing globalization and the needs of better collaboration among the various members of a multi-national company, Cisco has come up with new and highly refined Unified Communication products that can provide the offshore workers of an MNC the chance to collaborate with the on site workers in a much more effective manner. Some of the products of this program are:
Collaboration Applications:These include Voice conferencing, Video Conferencing, Mobile Applications, Messaging, Enterprise Social Software etc.
Customer Collaboration: Proactive Communication tools for connecting with customers, delivering them the information and expert advice they need.
Telepresence: Face-to-Face communicating tools that can increase the collaboration efficiency of workers present far away from each other.
Alternatives of Cisco Phone and Unified Communication Systems
Despite the extremely world-class services and features that Cisco Phone systems and Cisco Unified Communications provide, they are not the only ones in the industry capable of providing these services.
ADTRAN is another company that is offering all these features and more to its customers all over the world with the same amount of reliability that Cisco offers.
There are several advantages of using ADTRAN's communication systems instead of those provided by Cisco.

The most important of them is cost. ADTRAN's systems are far more capable of reducing the costs than the Cisco systems. Moreover, the ADTRAN networking and communications systems provide users the chance to expand the user base of the system without having to buy separate licenses for the expansion.
ADTRAN's NetVanta 7000 series
ADTRAN's NetVanta 7100 series is an excellent VoIP communication platform that provides a lot of new and standard communication features to users all packaged in a simple and easy to understand system. Using the IP phones of the NetVanta 7100 can help a business company that is operating at multiple destinations in collaborating with its workers present at several individual locations. Some of the striking features of this series that can rival those of Cisco products are:
Integrated 24-port POE Ethernet Switch
Integrated Firewall
Voice Mail
Auto-Attendant
SIP VoIP Phones
Besides these above-mentioned features, there are many other hardware, management and productivity features of this series that make it a lot more potent and useful than Cisco products.
Products of the ADTRAN NetVanta 7000 series
The ADTRAN NetVanta 7000 series has two major products namely the NetVanta 7100 and the NetVanta 7060. The NetVanta 7060 is an IP telephony service while the NetVanta 7100 is an all -encompassing voice and data solutions platform. The features and services that these two products of the ADTRAN NetVanta 7000 Series provide users are more advanced than the one's offered by Cisco Systems.
Some of the most notable features of the NetVanta 7100 are:

Call Queuing
IP handset Paging
Multi-level Auto Attendant
Overhead Paging
SIP-based telephony features
System Scheduler
Trunk Groups
URL Filtering
Voice Mail
Conclusion
Having seen the potency and usability of the features provided by ADTRAN's NetVanta 7100 and 7060 products, it is safe to say that these two are some of the greatest alternatives to the Cisco Unified Communications and Phone Systems.