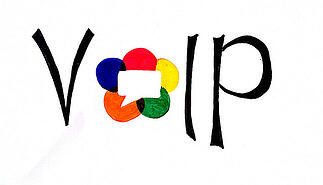 ADTRAN has just updated their seminal Total Access 908e Business Gateway to include some of the latest networking technologies. The Third Generation upgrade includes significant technology advancements, and helps keep the Total Access line on top of the pile for truly cost-effective options in all-in-one local network switching and routing.
The aim of the Total Access line is to create true networks in a box, combining SIP-gateway functionality, firewall, VPN, routing, and PBX connectivity options into a single piece of equipment that can form the heart of a small-to-medium sized LAN, while simultaneously providing in-house VoIP service.
That's a LOT of functionality to pack in a single box, and while it's not cheap, it's far less expensive than any competing product or service on the market - especially over a 5+ year lifespan! Plus, an in-house PBX is significantly more cost-effective than off-site.
We've happily recommended the 908e line to plenty of businesses in the past, thanks to their low price, reliability, and long life-cycles. This newest generation helps cement the Adtran Total Access 908e as one of the best options for a business that needs to quickly implement an affordable modern network with VoIP services.
Compelling New Features In The Third-Gen ADTRAN 908e
Here are some of our favorite tweaks, enhancements, and new features in this latest iteration of the Total Access line:


Gigabit Ethernet: This is easily the biggest change. The new 908e now includes three Ethernet interfaces, including one at gigabit speeds. This allows the new 908e to move far more data than the last model.


40% faster CPU and internals: According to ADTRAN, various internal optimizations and software improvements mean the new 908e runs at roughly 40% higher efficiency.


Eight fully-compatible analog interfaces for interfacing with legacy telephony devices, or supporting customers who still use last-century technologies like fax machines.


Outbound FXO Lifeline: ADTRAN is one of the few gateway manufacturers on the market to include the option for a "lifeline" to a copper-wire phone service, in case of VoIP disruption.


Enterprise Session Border Controller capabilities: The 908e can now stand as the first line of defense for your distributed vWLAN or other wide-area network.


Improved QoS and packet routing: The 908e is "smarter" than ever, able to handle and balance larger loads, while automatically maintaining a balance between your data and VoIP transmissions to ensure high-quality service throughout your operations.


Eight-hour backup battery support: Since the 908e can be the center of all your communications, it requires rock-solid reliability. The optional eight-hour battery provides a full workday's worth of power, and can eliminate problems stemming from short-term outages.


08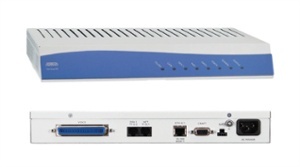 9Plus, it keeps all the great features of previous entries into the 908e line, including ADTRAN's own industry-leading AOS operating system. This simplifies network operations to the point that a single employee can effectively manage the network, through a single Windows-style interface, with minimal technical skills.
Of course, it also includes the traditional command-line interface, if you happen to have a CLI network guru on-staff. Or, subscribe to ADTRAN's ProServices for truly hands-off management while enjoying all the benefits of the 908e!
The Third-Gen ADTRAN 908e Is A True Turnkey Solution
If you want a full set of offerings for wired, virtualized, and VoIP communications, the Total Access 908e provides everything you need in a single compact and affordable box. With a 908e, you can take full control of your network as well as simply cutting the phone company out of the picture.
Want total communications freedom? Contact us today for a free consultation on whether the new Total Access 908e is right for your needs!