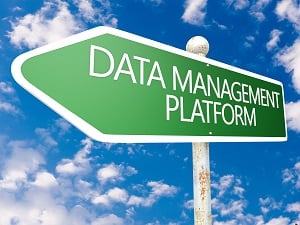 ADTRAN is one of the brands we recommend most often to startups and other SMBs, for a wide variety of reasons. Their hardware is powerful but still affordable, with a strong emphasis on simple usability even for networking newcomers.
Another reason is their truly excellent pay-as-you-grow strategies, which make it so that an investment in ADTRAN only costs as much as you are willing or need to spend. Despite having one of the most advanced virtualized networking systems on the market, ADTRAN doesn't demand ongoing service contracts. All their hardware is fully functional, right out of the box.
However, that doesn't mean an investment in ADTRAN means missing out on the higher-end cloud management systems that products like Meraki offer. For those who want to take their ADTRAN network to the next level, there are the ADTRAN ProCloud services.
ADTRAN ProCloud: Quality Cloud Management When YOU Need It
Pro-Cloud is ADTRAN's all-in-one solution for integrated network management. This subscription service adds a wide range of new features to your ADTRAN network, making it easier to administer as well as helping ensure proper deployment and configuration.
Pro-Cloud comes in two flavors, the basic package and ProCloud Plus.
ADTRAN ProCloud moves all configuration and administration onto a cloud-based platform, which can further speed up deployment and expansion of your network, especially for WANs and other multi-site deployments. A single cloud-based configuration is available for all your hardware, so that they share common security and configuration regardless of physical location. Deployment of ADTRAN hardware at a remote location becomes remarkably fast, with nearly-instant integration into your existing network.
Likewise, it consolidates all the data and diagnostics about your network, allowing a single-pane-of-glass overview of the entire system. You get real-time reports on the health and efficiency of your ADTRAN network, along with expanded options for network backup systems.
This can be done from any device, from anywhere, making it perfect for remote administration.
Pro-Cloud also brings substantially upgraded technical assistance. Your queries will be answered more quickly, by dedicated ADTRAN specialists. Hardware failures can receive onsite replacements with a high level of priority, minimizing any downtime.
ProCloud Plus takes the base package, and adds another level of remote administration. With Pro-Cloud Plus, ADTRAN truly becomes your administrative partner: Your network is monitored by experts 24x7x365, with automatic ticket generation - even if it's a problem you didn't notice yourself.
You also get direct access to ADTRAN specialists to consult, whenever necessary, on any equipment or configuration changes. ADTRAN also takes over the administration of your firmware and security updates, ensuring your network always has the most up-to-the-minute protections.
If that's not enough, you can take things further with the full ADTRAN ProServices package, with true end-to-end lifecycle support for your network and hardware. ADTRAN Pro-Cloud Plus with ProServices turns ADTRAN specialists into your own personal administrators, ready to deal with any situation. With this combination, your on-site IT staff really only have to deal with local user issues, rather than worrying about the network itself.
ADTRAN Takes You As Far As You Need To Go
ADTRAN brings significant value to any organization that embraces it. Smaller operations, or those on a tight budget, can quickly and easily install and manage local deployments on their own. As their needs grow, they can just as easily embrace cloud-managed or fully remote-managed services, based solely on their own business needs.
That makes ADTRAN a highly flexible and affordable option in modern networking.
Want to know more? Hummingbird Networks has been a proud ADTRAN partner and service provider for many years. Contact us today for a free consultation.