DOWNLOAD YOUR FREE CISCO DESIGNED GUIDE HERE
In your small business, you wear a lot of hats and field a lot of demands. Your employees are increasingly mobile and need a reliable network. Your customers expect a flawless digital experience. You are working to build the future and battling to keep it secure.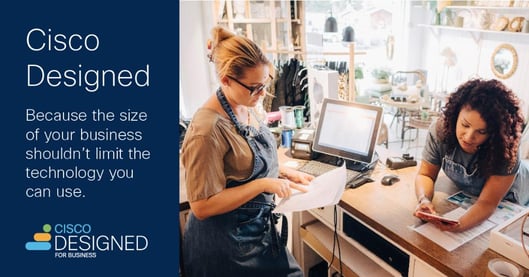 Cisco offers affordable small business solutions that are just right for your growing business. Cisco Designed is a technology portfolio curated for small businesses like yours. This means you can get the same technology that powers the world's largest enterprises, but sized – and priced – right for your business
The time is right to achieve big things with your small business. We're ready to help you every step of the way, keeping you strong, smart, and safe, so you can seize every business opportunity.