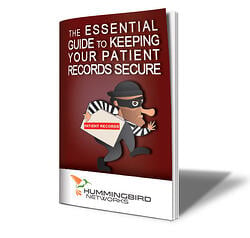 HIPAA compliance and information security is more important than ever. Medical office Wi-Fi introduces a different set of challenges. Are you possibly revealing patient records and information over your wireless network?
Learn about:

- Benefits and Challenges of Wi-Fi at Your Office
- Security Misconceptions
- BYOD: A Growing Concern for Security
- Jeopardizing Your Practice
- Signs you are Compromised
- Best Practices to Stay Secure
- Much More...