"Why should I buy from you, when it's cheaper to buy on other marketplaces?"
That's a question we hear a lot, as well as anyone else in the industry who works at a smaller Value Added Reseller (VAR). Many customers are - understandably enough - only interested in the bottom line, and nobody can compete with Amazon or Ali Express when it comes to sticker prices.
However, the entire point of buying from a VAR is the value-added part. You get a lot more for your money in the long run. Most of the time, this means VARs actually deliver better ROI, even if the up front costs are a little higher.
Ways Value Added Resellers Genuinely Add Value:
1 - Account managers who know obscure deals
Much of the time you can get cheaper prices by going wholesale... but not always. A good VAR has account managers who work closely with their partner brands, and know all of the special deals their partners offer - including those that aren't general public knowledge. There are times when VARs really can offer the best prices!
2 - Simple support
Buying a piece of hardware online is fine, if everything works properly and you're trained to use that hardware. However, things start getting complicated if you need support, and you're having to contact a manufacturer on the other side of the planet.
On the other hand, VARs offer great customer support. They know the products, they can advise you on their use, and they can handle all the grunt work of doing returns and repairs if it becomes necessary. This can be a massive time-saver for you, not to mention preventing a lot of aggravation.
3 - Guaranteed supply lines
One of the biggest dangers of buying online, even from Amazon, is that you can never know for certain that you're getting a genuine product. The electronics market is absolutely stuffed with knockoffs and bootlegs, not to mention products that failed QC getting sold anyway.
Your VAR can bypass all that. They have the verified supply lines to know for certain that they're always selling 100% legitimate and certified hardware.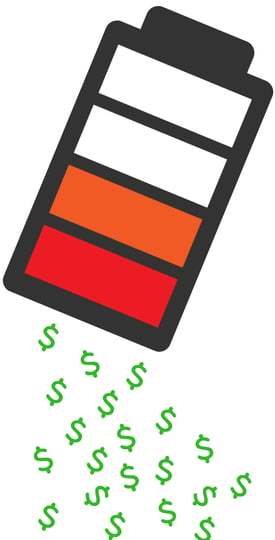 4 - Little or no warehousing
Another issue with buying online is that you don't know how the product is being treated prior to coming into your possession, or how long it's been sitting around. Often, products from online companies have been sitting around in warehouses for extended periods, with little or no oversight. This can be a particular problem when the hardware has a battery in it. The battery could fully drain or even become damaged, depending on how long it's been sitting around. VARs buy direct, when the customer makes a purchase, so this just isn't a problem.
5 - Genuine advice and consulting
When a VAR specializes in a certain field, like networking, they become experts and can offer good advice on what products and services will suit your needs. Sure, there can be a conflict-of-interest problem if the VAR only works with one company - but if the VAR handles many brands, then you really have nothing to worry about. You get to have expert advice on your purchases, as well as assurances that all your hardware will work together, and that's not something you can get from Amazon or Ali.
Hummingbird Networks is here to make your network purchases as easy and as cost-effective as possible. Contact us today to talk about your next upgrades!