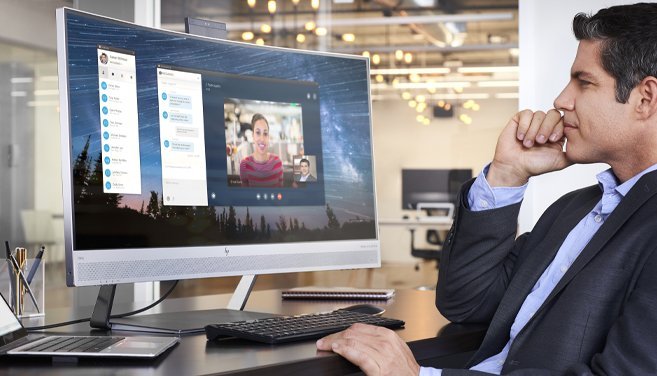 Did you know that the average employee spends nearly 30% of their lives working? As technology becomes more dependable, this figure is bound to rise. Today you can be just as productive from home or a remote location as you would be in an office. Your monitor plays an essential role in determining workstation ergonomics. The following list ranks the best monitors for various workspace setups:
1. Home Office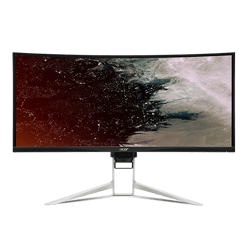 The Acer XR342CK's curved 34-inch display is suitable for home offices and multitasking. Its ultrawide screen allows you to switch comfortably between tabs and windows. Other features include a 3440x1440 resolution, DTS sound, PIP display modes, and HDR-ready technology.
It also incorporates EyeProtect, which allows you to work long hours by eliminating flickers and Blue light. Other suitable monitors for home office use are the HP EliteDisplay S14 and HP 27b.
2. Office Workstation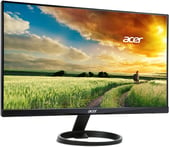 The Acer R240HY provides lots of value for money. Its
LCD's 1920 x 1080 resolution handles multimedia applications seamlessly. Acer's anti-flicker and blue light filter technologies allow you to focus on your projects without straining your eyes. This product is also perfect for a multi-monitor office setup due to its size, energy efficiency, zero-frame design, 178-degree rotation, and multiple ports.
3. Huddle Spaces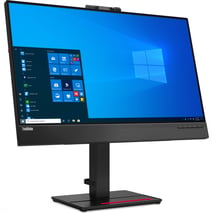 Huddle rooms are suitable for smaller, more intimate gatherings than the usual corporate meetings. A 27" to 50" display range is enough for all participants depending on room size. The Lenovo ThinkVision T27hv-20 monitor has all of the features you need for multitasking and wireless connectivity.
A 1080p IRRGB webcam enables crystal clear meetings. The monitor also has robust speakers and noise-canceling microphones to reduce distractions. Its Smart Guard technology can blur the monitor to prevent unauthorized viewing when you move away. A USB-C hub eliminates the need for messy cables for data transfers, internet connectivity, and compatibility with other monitors.
4. Flexible Workspace
This type of workspace utilizes creative layouts that encourage movement and collaboration. A portable monitor works well for such spaces. The Asus ZenScreen series provides value for money with its high-quality features and affordability. They boast a stylish, slim design, wide viewing angle, a foldable smart case, and anti-flicker technology.
The hybrid micro-HDMI and USB-C ports enable compatibility with a variety of devices. They include smartphones, gaming consoles, laptops, cameras, and tablets. You can pick from six ZenScreen models:
5. Co-working Spaces
A co-working space might be ideal than a home office if you're a freelancer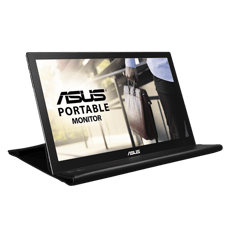 who has to meet clients regularly. Since portability is essential, the Asus MB169B+ is among the best monitors for this setup. Its 15.6" full HD display completes a slim and sleek look.
This monitor only needs one USB 3.0 cable for data transmission and power. You can also use it to connect to additional devices for a multi-display setup. Its auto-rotating display makes it convenient for various viewing angles and postures.
The Acer V276HL is a better choice if you're looking for a larger, full HD display. Its features include a wide viewing angle, superior contrast ratios, compatibility with several devices, and multiple connectivity ports.
Purchase Quality Monitors in Our Store
At Hummingbird Networks, we stock a variety of premium quality monitors for various workspaces. Whether working remotely or from the office, you can depend on us for comprehensive tech solutions. We also provide software, installation and maintenance services, cybersecurity, and networking options. Our customer care agents are on standby to solve your problem in the most efficient way possible. Place your order today to enjoy value for money.