Sophos Intercept X was recently recognized as the best endpoint security software in the Comparative Malware Protection Assessment conducted by MRG Effitas. Six software companies underwent four tests: real world protection/'zero day' malware protection, longevity/holiday and false positive for common software and new or rare software.
Setting up protection for devices and computer systems has become a non-negotiable. Businesses must at least have firewalls to block malware. However, with so many options available on the market it can be challenging to decide. That is why assessments, like the one done by MRG Effitas, are valuable. They can help business owners and IT administrators discern which products are the real deal.
Let's take a closer look at how six major enterprise firewalls were tested and what the results were.


Four Test Types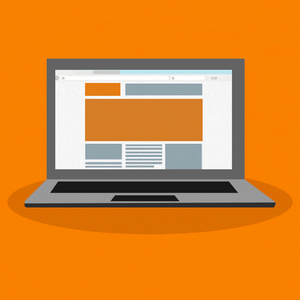 The tests' objectives were to determine the effectiveness of CrowdStrike Falcon Prevent, McAfee Endpoint Threat Protection, SentinelOne Endpoint Protection, Sophos Intercept X, Symantec Endpoint Protection, TrendMicro Smart Protection for Endpoints, and McAfee Endpoint Threat Protection endpoint software. Malware samples were taken from common URLs that represent prevalent threats, threats that are likely to increase or innovative counter-security techniques.
1. Real-World Unknown/'Zero-Day' Malware
Malware that had not yet been documented by file-sharing services and was less than 24 hours old was used to simulate a normal 'zero-day' malware attack.
2. Longevity (Holiday) Test
As though the user had been away on vacation, the environment was offline for two weeks. Two minutes after turning on, malware was introduced. Among other things, this test indicated whether the protection methods were dependent on strict signature detection.
3. Common, Legitimate Software
10,000 samples of common and legitimate software that had been created over a year prior was started by a script. This test determined how successful the endpoint security was at not flagging known, legitimate software as malicious.
4. New and Rare, Legitimate Software
100 samples of new or rare, yet legitimate software were introduced that were less than a week old. The objective was the same as the previous test which used common legitimate software.


Why Sophox Intercept X Emerges on Top
Based on its results from the in-the-wild tests and its success at recognizing Potentially Unwanted Applications (PUA), Sophos Intercept X with Endpoint Advanced was the top contender.
Sophos endpoint security utilizes deep learning for a proactive approach to addressing malware and potentially unwanted applications. The data made available by SophosLabs, collected from over 100 million endpoints daily, provides the background knowledge needed for the software to be capable of "learning." More details are available in the report.
Want to learn more about Sophos Intercept X? Contact us!