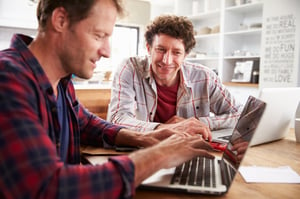 Just a few years ago, Cisco didn't have much of a reputation in the small-business market. They made hardware for big companies, with relatively few offerings for SMBs that were all overpriced compared to their competitors in that arena.
But not any more! Between their acquisition of Meraki and their new push for better and more value-packed SMB hardware in their main Cisco line, Cisco is now positioned to be a strong competitor among lower-end buyers. Even better, if an SMB invests in a Cisco brand from the beginning, they know they're working with networking hardware which can grow and scale with them no matter how large they become in the future.
This is evident in their new firewall lines aimed at SMB, the Meraki MX series and the Cisco ASA with FirePOWER line. Both give smaller businesses great options for a cloud firewall, featuring as much stopping power as a large-scale firewall, but scaled down to meet SMB budgetary needs.
Let's take a look:
Meraki

MX vs Cisco

ASA

: Which Cloud Firewall Is For You?
To be clear, this is something of an apples-to-oranges comparison. Both brands and both cloud firewall lines are designed with radically different priorities. They both do a great job with their core features; the difference is simply which will work better for your offices.
Meraki Firewall
Meraki is about ease-of-use and simplicity, while bringing a wide range of options in network security which even networking newcomers can quickly embrace.
For SMBs, the Meraki Firewall MX line has options ranging from the 50-user Meraki MX64 to the MX100 which can handle ten times that, plus larger units appropriate for large corporate or university settings. The MX65W even has a built-in 802.11ac WAP, making it a functional small-business router + firewall combo.
Meraki shines through its automation and its ease-of-use. Users get app-level access to every device and every app thereon, identified thanks to a cloud-based database of millions of devices. You can micro-manage security settings at a truly granular level with a simple windowed interface, while also optimizing bandwidth per-app as well.
Meraki also features 100% automatic cloud-based updates for all its firewall, anti-virus, and anti-intrusion systems. There's simply no chance of being left behind when new definitions come out: They are downloaded and installed immediately upon release. For newer admins, this is perhaps the most critical safety feature of all on the Meraki MX cloud firewall line.
Cisco

ASA

with

FirePOWER
The Cisco ASA line is simply the most advanced and most effective firewalls on the SMB market, utilizing multiple revolutionary detection systems.
The Cisco FirePOWER Next-Generation Intrusion Prevention System (NGIPS) utilizes a cloud database derived from millions of users worldwide to create the smartest and most adaptable intrusion-detection system on the market. It can spot a vast number of attacks outright, while also deploying smart correlation systems to identify compromised hosts based on abnormal behavior.
This is paired with Advanced Malware Protection (AMP), which has been rated by NSS labs as the most effective malware detection system in use. AMP oversees every file on your network, watching for anomalous behavior, and immediately blocking any known intruders. In the meantime, the Cisco TALOS group constantly monitors, evaluates, and distributes updated virus definitions to the cloud system.
However, Cisco products still require significant technical skills to use, and aren't recommended for newcomers unless their business has a true need for heavy firepower. For newer businesses or non-certified admins, Meraki is recommended. Their security is still far better than most competing firewalls on the market.
Need more help picking a cloud firewall? Contact Hummingbird for a free consultation!