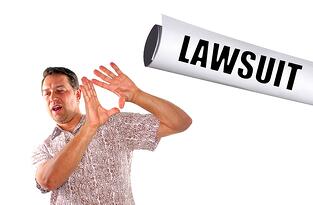 While WiFi security is a vital consideration for any business implementing a new network, it's absolutely critical for any business in the healthcare industry. Because the confidentiality of patient records is so important to our health system, there are robust regulations in place dictating how networks can be implemented in healthcare businesses.
HIPAA compliance is a pain, but it's simply not avoidable. Even minor infractions can bring large fines, or open your clinic up to lawsuits from patients.
So, when you're looking to implement WiFi in a hospital or other health facility, protecting your WiFi system should be your #1 concern.
Five Simple Suggestions For Implementing HIPAA-Friendly WiFi for Medical Practices


1 – Buy business-grade equipment.
Choosing the right hardware and software is vital here, and the short version is that off-the-shelf solutions will not do the trick. If you're using Linksys routers from Best Buy, you're creating a security nightmare.
While this advice tends to hold true for most businesses, it's especially true for healthcare implementation: you need business-level equipment to ensure you have security that's up to current standards. Anything less will only create trouble.


2 – Use a separate network for guests.
The first and easiest way to ensure your guests cannot access any patient records is to keep them off of your work network entirely.
Virtually any business-grade server, router, or access point will have onboard options for establishing a "guest network" that gets an Internet connection, but has no access whatsoever to your local business network. This can also be done manually, by setting up a unique SSID on its on subnet, but it's rarely necessary to get hands on.
With most vendors, such as ADTRAN or Cisco, the "guest network" option is easily enabled within seconds, creating a new connection that's ready for visitor use.


3 – Make a predictive heatmap.
To get good WiFi coverage throughout your location, especially in a multi-floor building, you need a heatmap. These are quick and easy for experienced networking vendors to create, making a detailed guide to how many access points you need, and where they should be located.
While it's possible to do this yourself, a network technician will have access to tools that make the job far easier, as well as creating more reliable results.


4 – Lock down your access points.
Physical security is a consideration here as well. Your access points should all be placed out of reach of visitors, to prevent any direct tampering. Extreme methods aren't needed here. Simply putting the access point high on the ceiling, or locked in a plastic cage, will suffice to keep it secure.
As long as it's out of reach, it's secure enough.


5 – Talk security with your staff.
Finally, don't forget the human element. Social engineering is increasingly deployed by computer criminals to deceive and manipulate your staff directly, tr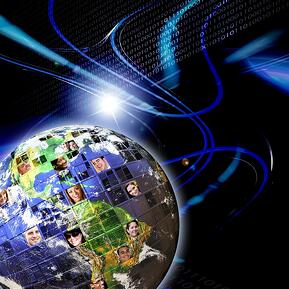 icking them into giving access to secure systems.
Any WiFi rollout should be accompanied by training sessions or seminars on password security, the importance of patient confidentiality, and all your policies on the handling of Non-Public Information. Ideally, you should have refresher courses every few months, to keep your employees on-task.
WiFi security in hospitals is everyone's problem. Make sure your staff understands that.


Secure WiFi Makes Visitors Happy
Now, it's worth mentioning that there's an upshot to all this: Fast, secure, and reliable in-clinic WiFi can be a huge boost to your patient reviews and HCAHPS scores. Virtually any reporting focused on the patient experience will be improved if you have a good guest WiFi system.
So, when planning your WiFi rollout, keep these things in mind. A secure system, backed by best-practices in hardware choice and placement, will bring plenty of returns to your hospital, and without risking HIPAA violations.
And for more tips on rolling out healthcare WiFi, please don't hesitate to contact us with any questions you might have!