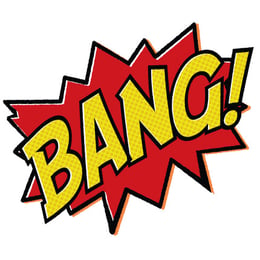 Meraki is starting off the year's new product lineup with a bang, introducing two new fiber aggregation switches which fill a hole in their previous product lines, and open up new opportunities for mid-to-large sized aggregation switching.
Today, we wanted to highlight the new Meraki MS410-16, which has become the entry-level model in their MS400 line of aggregation switches. This affordable option is primarily aimed at smaller campuses, but could potentially see a lot of use among mid-sized organizations in need of significant network switching or redundancy, but who can't afford to invest in high-end 10-Gigabit hardware.
The Meraki MS410-16: Affordable Aggregation Switching
What distinguishes the new MS410 models is that they are based on 1-Gigabit SFP ports, rather than 10-Gigabit. Meraki had been receiving a lot of comments from customers that they needed an aggregation switch, but not one based in 10Gb, which prompted the creation of the new switch line.
So the MS410-16 is a bit bare-bones, but deliberately so. It features sixteen SFP+ Gigabit LAN connections, backed by two 10-Gigabit SFP+ uplinks. This allows it to receive plenty of bandwidth to spread among connected devices, while still retaining a focus on mid-to-large sized organizations which are happy with Gigabit-speed connections. The hot-swappability of SFP ports means that it can be quickly reconfigured to suit any variety of wiring needs within an operation.
Each unit provides up to 72Gbps in total switching capacity, using non-blocking fabric. Full Layer 3 compatibility means it can handle both dynamic and static routing operations, along with standard DHCP services such as relay, servers, and failover options.
Additionally, Meraki has taken the extra step on their 400-series switches to add physical switching capabilities, despite the platform being based around a cloud-managed and virtual stacking system. Up to eight MS410-16 units can be stacked into a single logical switch for robust local switching and excellent redundancy, with minimal lag. Or, alternately, the cloud-based system potentially allows hundreds of switches to be stacked virtually into a single logical unit that's managed as a whole.
This gives this Meraki switch excellent scalability, and allows them to grow alongside an organization as long as it sticks with Gigabit-speed connections.
Since these could be mission-critical parts of your rack, Meraki made sure to add extra options for resiliency. This switch includes a separate RJ45 connector for direct management connections, specifically for cases of emergency. Additionally, this switch features redundant power supplies and fans which can be hot-swapped without taking the device offline.

Meraki Makes Large Networks Simple
The other element that makes this switch attractive to growing organizations is the ease-of-use which Meraki provides. There is literally no other option on the market which makes managing large-scale networks as simple and accessible as Meraki.
Normally, when an organization became large enough that aggregation switching was necessary, it would require dedicated I.T. expertise to go along with. With Meraki, everything is controlled through a single intuitive single-pane-of-glass GUI which requires minimal training to utilize, and which presents every aspect of the network in easy-to-understand menus and visualizations.
And...thanks to their emphasis on Cloud-based management, a great many of the procedures which would traditionally fall on the administrator to handle are done by the hardware automatically. The system self-configures for optimal efficiency, and keeps itself up-to-date with new system software whenever it's released. Meraki nearly manages itself.
This switch could be an excellent option for a growing organization that's ready to take their network to the next level. Ready to give it a try? Sign up here for a free in-office trial.