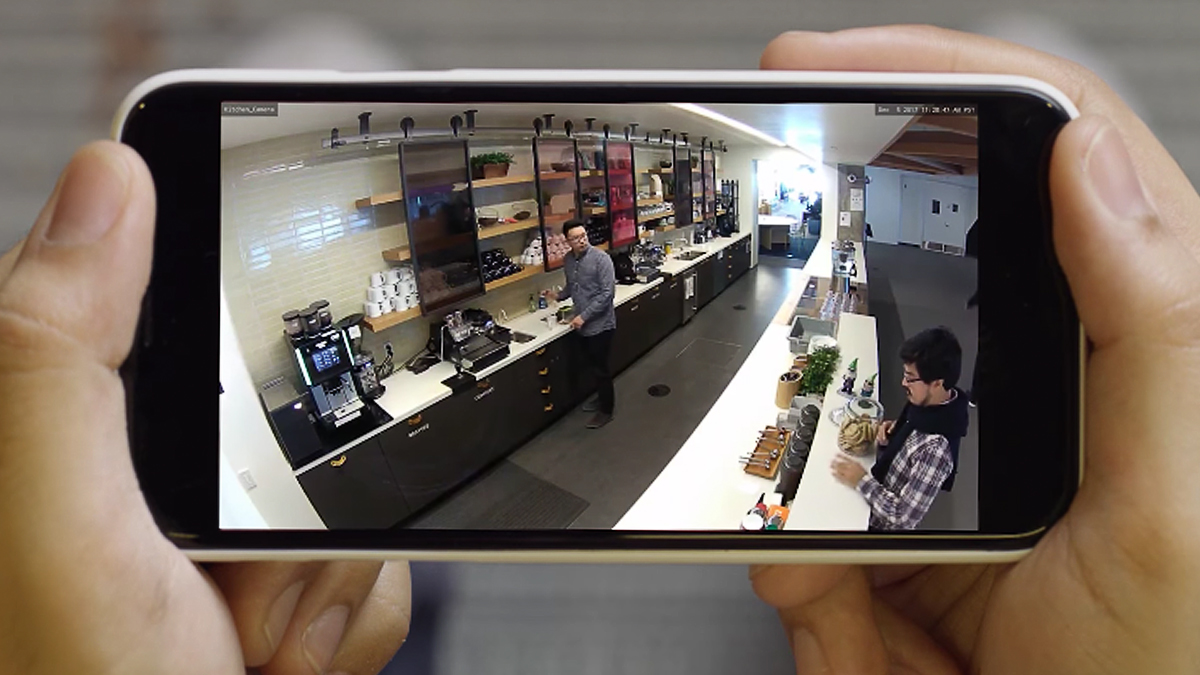 The Meraki MV2 Smart Camera is a welcome addition to Cisco's Meraki platform. This cloud-managed gadget flawlessly combines the latest cybersecurity features with advanced analytics. Its simple installation and configuration options are suitable for a DIY experience. The MV2 gives you various viewing options from multiple devices, including locally, remotely, on-app, and in-browser.
Meraki MV2 Highlights
The MV2's impressive processing power and cloud compatibility allow several configuration options. It packs the following advanced features:
Intuitive and flexible installation, configuration, and mounting options. They include USB-C compatibility and an adjustable hinge.

A wide-angle horizontal coverage of up to 103 degrees.

1080P HD resolution video recording, which includes a 4MP sensor.

Cloud Archive feature, which allows convenient access to historical footage.

In-built motion analytics to provide comprehensive insights.

Machine Learning ability to detect evolving threats.

Intuitive use without requiring unique software installation, browser add ons, and other integrations.

Access to the Meraki Cloud Architecture for simplified management.

State-of-the-art firmware and security chips to automate cybersecurity functions.

High privacy standards due to unique user accounts and secure video access.

Night vision capability with infrared (IR) illumination of up to 26 feet or 8 meters.
The Meraki MV2 box contains everything you need to install, set up, configure, and operate the camera. Its seamless cloud connectivity minimizes dependence on physical infrastructure while enabling flexibility.
MV2 Specifications
The MV2's specifications make it more of an IoT device than a traditional camera. They fall under these classifications:
1. Camera
Other than its 103-degree horizontal angle, the MV2 also boasts 76 degrees vertical and 134-degree diagonal fields of view. It also contains a 32GB SSD storage, 4MP CMOS image sensor, 2.8mm fixed focal lens, and f/2.0 aperture. Its shutter speed ranges from 1/30 to 1/32,000 seconds.
2. Wireless and Networking
This device has dual-band network compatibility. It supports 2.4 GHz 802.11b/g/n and 5 GHz 802.11a/n/ac wireless standards. Although country-specific limits apply, it's compatible with various frequency bands. Other convenient networking and wireless characteristics are MU-MIMO support, internal omnidirectional antennas, DSCP traffic marking, and a 2.4 GHz low energy Bluetooth radio.
3. Video
The MV2's cloud support allows direct live streaming through browser playback without requiring client software. This convenience enables you to view your footage anywhere so long as you have an internet connection. The camera records in clear 1080p HD quality, with up to 20 fps, built-in microphone, high dynamic range (HDR), and H.264 encoding.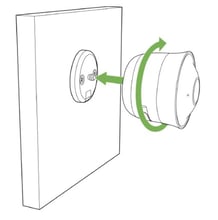 4. Network Security and Data
Meraki has incorporated advanced cybersecurity features into its latest smart camera. They include AES 256-bit encryption, automatically installed TLS certificates, two-factor authentication, TKIP, WPA, and WPA2-PSK.
5. Power
The second-generation MV2 smart camera is the first to have only a USB type C port. You can use it with either an AC power adapter or Ethernet-to-USB-C dongle. You should order these two items separately because they don't come with the box.
How to Set Up the Meraki MV2 Smart Camera
Adding the camera to the Meraki platform is a simple procedure. It starts by logging in to dashboard.meraki.com and creating a new account if you're a first-time user. The next step is to identify the network you plan to use the camera with or create a new one.
Finally, add the camera to the desired network and ensure that it appears under Cameras>Monitor>Cameras. Your invoice contains the Meraki serial or order number, which you'll need to verify before adding the gadget. You can also find the serial number underneath each unit.
The Meraki smartphone app provides a more convenient way of adding a camera to your network. If you have a firewall, you must also perform the necessary settings. The most essential is to allow particular IP addresses to receive outgoing connections from some ports. The camera will also create a unique domain name for streaming purposes.
Physical Features
In addition to the MV2 camera, the box contains an installation guide, a wall mounting kit, and a magnetic base plate for sticking on metallic surfaces. Other physical features include a female USB-C connector, a fixed lens, and a reset button. Other than weighing 464g, the MV2 measures 76mm in diameter with a height of 68-129mm.
A multifunction, multicolor LED indicator provides valuable information about the gadget's performance. For instance, flashing green means upgrading its firmware or formatting the storage, while solid green indicates an active online presence with a wired connection. Solid purple means the camera is recording audio, while solid white shows it's configured from an app.
With the MV2 smart camera, Meraki meets all your surveillance needs through an intuitive, scalable, and secure platform.
Buy Meraki MV2 Smart Camera in Our Store
Hummingbird Networks is your premier provider of high-quality IT solutions. Our latest product is Meraki's cloud-managed cameras, which combine various advanced technologies. They include cloud computing, AI, and HD video in an affordable, portable, and intuitive package. We also provide high-quality after-sales services, such as configuration and maintenance. Please contact us today for more details.