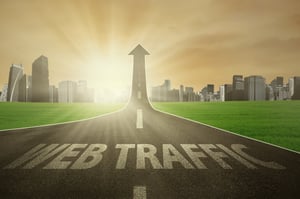 Bandwidth needs among large organizations are continuing to grow at an alarming rate. Is your oganization in need of more bandwidth? Does your network edge need an upgrade to keep up?
If so, the new Meraki MS425-16 aggregation switch may be exactly what you're looking for. This next-generation product continues Meraki's commitment to embracing the fastest technologies available, allowing administrators to keep their networks competitive while still remaining easy to manage. It has more capacity than many organizations may need, but for growing medium-to-large scale operations struggling to get enough bandwidth, it's got a lot to offer.
A First Look At The Meraki MS425-16
Unlike many of the more multi-purpose Meraki products, this switch is laser-focused on one task: Taking in a lot of bandwidth at the network core and making it easy to send to the edge.
The MS425-16, along with its big brother the MS425-32, is the first Meraki switch to feature QSFP+ ports for uplinks, rather than relying solely on 10GbE ports. Two 40-Gigabit ports provide the bandwidth to sixteen SFP+ 10 Gigabit downstream ports, for a total switching capacity of 480Gbps. Utilizing QSFP+ allows an administrator to significantly boost uplink speeds and reduce their wiring needs, as well as providing a slight boost to internal switching speeds.
If that isn't enough, the switch series also supports physical stacking, up to eight units at once. This makes expansion extremely simple, and without requiring any significant re-configuration. For downstream applications that need extra bandwidth, groups of up to eight ports can also be linked together through 802.3ad link aggregation protocols (LAG).
Like all of their hardware, the MS425-16 remains exceptionally easy to set up and administrate. Cloud-based Meraki systems are self-optimizing, with zero-touch deployment of new hardware. There is simply no other brand of high-end edge switches with such a high priority on usability. There's no need for command-line use, because the Meraki Dashboard GUI puts everything in one place. This is not your standard GUI folks...remember, it's an OS built from the ground up.
Through the Meraki Dashboard, administrators get a complete overview of the network, from top to bottom. They can adjust QoS prioritization at the edge while also regulating app-level data usage among user device
s. A wide range of data reporting and analytics allow deep insights into network usage, allowing for even greater optimizations.
A Product That Knows Its Purpose
We appreciate the no-frills attitude Meraki has taken to their high-end aggregation switches. The network core isn't the place for gimmicks and grafted-on features. If a network has grown large enough that a high-bandwidth aggregation switch is needed, the switch delivers exactly what that network needs. With its easy scalability, it's a solution that could support a network for many years to come.
If you're still fighting with complicated interfaces and competing brands of network hardware, a switch to Meraki could make your life immeasurably easier while greatly improving the efficiency of your network. Contact Hummingbird Networks today for a full consultation on the benefits!