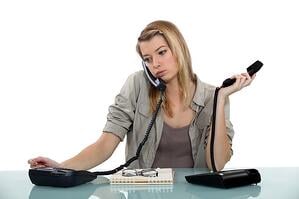 Is your current communications package giving you everything you need to succeed?
Business communications are changing more quickly today than ever before. Faster speeds and smarter networking architectures are opening new doors for business outreach and expansion, but these require telecom services which can keep up with the bandwidth demands. If you're looking at network or communication system upgrades in 2016, a new ISP may be on the shopping list as well.
So, we've put together a short Internet service providers list, covering some of the top options available for business-class service.

Internet Service Providers List: Five Of The Best
Time Warner
Time Warner has one of the nation's largest cable-based networks, and a strong presence in almost every area of the country. Their regular business-class speeds go up to 300Mbps. Or, for those needing serious bandwidth, they offer Dedicated Internet Access with symmetrical speeds up to 10Gbps.
Time Warner has a full range of features and options to add onto service, including full network management, VoIP, teleworker solutions, and managed security services. Time-Warner is also one of the strongest businesses on this Internet service providers list, deeply unlikely to fail in the foreseeable future.
Windstream
Windstream is one of the nation's fastest- growing and most-respected alternatives to the "big name" corporate ISPs, with an extensive fiber network across the country and a client list that includes 80% of the Fortune 500. They truly have speeds to fit any size business, from traditional Ethernet speeds up to 1Gbps to 100+Gbps enterprise-class service. Their small-business bundles are an excellent deal, such as (currently) $150 for 100Mbps service plus unlimited VoIP.
Their customer service and responsiveness consistently receives high praise, a rarity in telecommunications. Fully-managed options are available for networking, cloud services, mobile access, and continuity-of-service disaster planning.
Verizon FiOS
Verizon brings two compelling features to the table: Their extensive fiber network, and their equally-extensive cellular\WiFi network. Combined, they can be an excellent choice for mobility focused operations in need of speed. Verizon offers plenty of bundles to provide a full range of Internet, cell, and mobile access.
Their small business service starts at 25Mbps for (currently) $64.99/mo, and can go up to 500Mbps symmetrical for their top medium-class service. For larger businesses, 10-Gigabit dedicated fiber lines are available. They also boast some of the most stringent SLAs in the industry, for guaranteed service.
AT&T U-Verse
AT&T can be an excellent choice for smaller businesses looking for value in their ISP. They're the most affordable option on this Internet service providers list, although they don't offer the same high speeds needed by medium or large-scale operations.
$110 (current price) for 75Mbps and VoIP, however, would be extremely attractive for startups and smaller offices looking for complete packages. They also offer optional cloud backup and website services, as well as further options for integrating cellular or WiFi Internet. Plus, as one of the oldest phone companies around, their expertise is undeniable.
Earthlink Business
Earthlink has distinguished themselves by having one of the strongest Cloud focuses among the major business ISPs. If you're looking for a partner who can provide a full range of Cloud services bundled with their access, along with full management services, Earthlink can deliver.
With speeds ranging from 1.5Mbps to 1Gbps, they've got service suitable for businesses large and small, and they're available in most parts of the country. If it's your first major network, they can also advise on hardware and architecture, providing whatever you need to make it happen. For all-in-one services, Earthlink is hard to beat.
Is it time to make a switch? Take our free evaluation of your phone and internet services and you could qualify for free equipment!