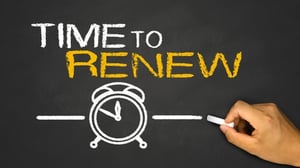 Hummingbird Networks makes it easy to keep your Meraki license in compliance.
The cloud service licenses necessary are sold on a "per device, per year" basis. Every device attached to a Meraki network has to be kept in-license, or else you'll lose access. Luckily, Meraki has made this process as simple and seamless as possible.
Let's take a look.
How To Renew A Meraki License
You'll have plenty of warning before it's time to get new licenses. When it's down to 30 days, the system will automatically send an email to your administrator address, reminding you. There will also be another reminder 3 days before the due date. Additionally, the Meraki Dashboard itself will begin displaying a reminder whenever you log in.
If you accidentally go past the license date, don't worry - Meraki gives you an additional 30-day grace period, rather than shutting down immediately. However, failure to purchase new licenses by the end of that grace period will result in your network becoming inoperable until it's brought back into license compliance. Yes, that is correct, it will basically stop passing traffic...maybe that will get your attention if all the previous warnings are missed :)
Obtaining new licenses is simple: You merely contact your authorized dealer, or purchase your Meraki licenses directly via an online store. It generally takes 1-2 business days for the order to go through, and then the licenses are emailed to you.
From there, it's just a matter of going into the Meraki Dashboard and selecting "Renew My Dashboard License" from the License Info screen for your organization. Cut-and-paste the license number(s), hit OK, and you're done.
That's really all there is to it.
Common Questions About Renewing Meraki Licenses
Q: Do I need my hardware serial numbers?
No. Because Meraki tracks licenses collectively through the organization set up in the dashboard, the licenses are not tied to any specific piece of hardware. There's no need to have their serial numbers.
Q: If I trade in hardware for upgrades, do I need new licenses?
In many cases, no. You can usually upgrade pieces of hardware within the same series without buying a new license, as long as the total number of devices doesn't change. So, for example, if you traded in an MR18 WiFi access point to get the faster MR 32 802.11ac instead, the new hardware would use the time remaining on the existing license.
There are a few exceptions here, such as the Meraki MX64W firewall and other Meraki firewalls, which have their own license. Check with your vendor to verify your licenses will transfer.
Q: Do I have to renew all licenses at once?
Yes. Meraki licensing is effectively an all-or-nothing affair because of their mesh-based system. This makes it critical to be certain you obtain the correct number of licenses for new hardware at the time you buy it, or else it risks throwing the entire system out-of-license.
Q: What if I buy new hardware in the middle of a license term?
Cisco Meraki makes this easy with a simple co-termination system. If you add new licenses to a system that's already licensed, it adds up all the total months you've paid for, then splits the average across all the devices. This ensures there's only ONE renewal date you ever have to be concerned with.
And...the Meraki Dashboard makes it simple to see what your renewal date is at all times, so just make a note of the new date after installing your new hardware.
Q: How will I know which license to get?
Again, CiscO Meraki makes this as easy as can be. Each specific switch and firewall has their own license. For example the license for the MS320-24 Switch would be the LIC-MS320-24-1YR (1YR being the amount of time the license is good for). The Meraki Access Points all have the same license regardless of part number. The Meraki Access Point Licenses are the LIC-ENT-1YR, LIC-ENT-3YR, LIC-ENT-5YR, LIC-ENT-7YR, and the LIC-ENT-10YR.
Any other questions about how to renew a Meraki license?
Hummingbird Networks is a fully authorized partner of Cisco Meraki Networks. Please contact us with any questions you might have about obtaining the right licenses for your network.