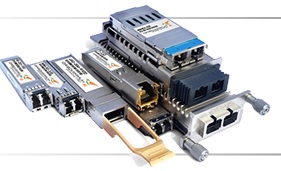 There can be a lot of noise out there about third party optical transceivers and with so many options to choose from it can be difficult to select the right vendor to work with. We understand what is important to you when looking for compatible optics: price, compatibility and availability.
Hummingbird Networks optical transceivers are 100% compatible with all of the major brands of networking equipment and are a great way to extend your IT budget. Our optics cost 60-90% less than other brands. You can read more about why here, but the short version is that OEMs simply charge more for their optics because they can. Their optics are no different from ours, in fact they are sometimes even manufactured in the same place, they are just able to charge more because of the brand name recognition.
Since our optics are manufactured in the same facility as many major OEMs, they are 100% compatible with the intended brand of networking equipment. We carry compatible optics for Cisco, Juniper, HP, Adtran, Brocade and more. We also provide a limited lifetime warranty on our optics vs. other manufacturers who typically only give a 90 day warranty.
Our SFPs have far shorter delivery times than other brands as well. Most of our optics are in stock and can be shipped same day.
With all of that being said we want you to see the benefits of our optics for yourself. That's why we're giving you a completely risk free 14 day trial to test them out in your own environment.
Our Customers Love our Optical Transceivers
Our customers love Hummingbird networks Optical Transceivers and won't use anything else in ther network:
"We have been exclusively using Hummingbird Optics for over two years because my teams tell me they are appropriately priced and we have yet to experience a failure. The customer care and attention to details will keep us coming back."
-Leslie, Buyer from a major Data Center in Texas
Here's how the trial works:
1. Select the SFP you want to try out:
Simply tell us which brand and model of equipment you are using and we will match the right optic to the original specifications. If you already have a part number from another brand you are using we can cross reference it to one of ours.
2. We'll ship it out to you for you to test:
Once you've selected the optic, you will have 14 days to test it. We will ship it to you and provide full tech support at no cost. As the end of your trial nears we will be in contact with you to discuss purchase or return options. This trial is completely risk-free, if you do not want to keep the optic just return it and we will pay return shipping as well. If we do not hear from you after 30 days we will assume you are overjoyed with our optics and charge you only for the items you keep.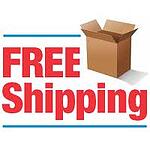 How much does the Trial Cost?
The answer is nothing! We will ship the SFP you want anywhere in the U.S. at no cost to you. We will even pay for return shipping should you decide you do not want to keep it.
Click Here to Get started on your free trial of Hummingbird Networks compatible SFPs today!
Just two simple steps and you'll be experiencing the multitude of benefits our optical transceivers have to offer. Get your trial now!
Fell free to contact us with any questions or comments.