There are more options in business telecommunications hardware today than ever before. While that's great news for firms looking to expand your networks, it means the task of choosing the right hardware has gotten monumentally more difficult.
So, we've put together a list of some of the best ways to research potential upgrades to your network! The key here is going slowly and doing plenty of research before committing to any IT upgrades.
Six Ways To Find The Networking Equipment Your Organization Needs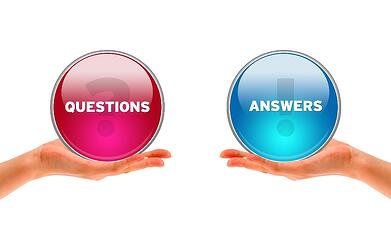 1. Ask your business contacts.
While every business's needs are different, chances are that shops you have personal or social connections to will have faced similar network upgrade challenges to yours. Ask around. Most people are happy to brag up the great new computer hardware their firm has purchased, if they've gotten a good deal recently.
Working with your own contacts helps ensure you're finding solutions that worked for businesses that are truly like yours.
2. Factor in your short- and long-term goals.
If you haven't lately, have a powwow with the other senior executives and talk about where you want your business to be in five or ten years. Chances are, the network hardware you purchase is going to be vital to enabling those goals.
Looking down the line usually gives plenty of guidance, especially when it seems like there's an overwhelming number of choices for products that merely meet your needs at the moment. Choose your purchase so that it creates a clear IT upgrade path that enables those longer-term goals.
3. Research reviews online.
It works for consumer goods, and it works for business goods as well. Virtually every major hardware vendor has a dedicated forum for users to share tips and experiences, and there are plenty of popular independent sites like Tom's Hardware with plenty of tech-savvy users.
These forums can be especially useful when you're down to two or three options, and you're looking for personal experiences with the hardware. Searching for "Router A vs Router B" almost always brings up relevant opinions as well.
4. Look for free demos.
Plenty of hardware and software manufacturers, as well as independent vendors, offer free in-office trials and other free demos of their products. There's probably no better way to see if a particular software suite or piece of network equipment is a good fit than trying it out for yourself.
Be wary of catches, however. Once a company has their products in your office, they're not going to be eager to take them back if they think they can talk you out of it. Be certain, for example, that de-installation is free if you decide that their offerings aren't right for you.
5. Move to the Cloud instead.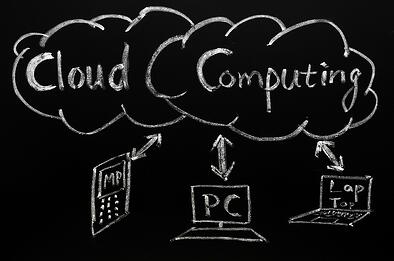 Depending on your goals, there may be managed Cloud-based services that eliminate the need for new equipment at all, as well as the manpower needed for it. Offsite data storage can quickly eliminate costly on-premise servers, and similarly, virtualized networks can often reduce the need for physical network hardware.
Don't purchase more equipment than you need. The ongoing costs, such as maintenance and power consumption, mean that Cloud solutions are usually more affordable, if the service covers your needs.
6. Consult with an expert!
No one will have more experience in dealing with small business networks than an advisor with decades of networking experience. A good vendor understands the budget constraints of small businesses, and know how to work around them.
To get the best results from a vendor, don't ask for one solution. Ask for three - the best, the cheapest, and one in the middle. That gives you plenty of information as well as room to start mix-and-matching options to customize your networking solution.
So, have you upgraded any networking equipment lately? What resources did you turn to when you were facing some tough decisions?