These days, a quality UPS (Uninterrupted Power Supply) with battery backup is a must-have for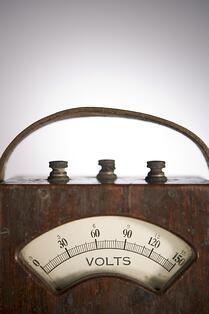 virtually any business with Internet connectivity. A few years ago, a network outage was an annoyance. Today, even brief power and network outages can cost businesses hundreds or thousands an hour in lost sales and productivity.
If you do business online, every minute your network is down costs you money.
So, even for smaller businesses, a battery backup UPS system is an investment that's well worth considering. It's an insurance policy, and it will pay for itself the first time you avoid an outage through battery backup.
One of the most frequently asked questions we receive in regards to battery backup systems is "How big of a UPS do I need?" Finding the right UPS is easy enough, although you'll need to spend a little time chatting with a few people in your offices first.
Steps Towards Finding The Right UPS Battery Backup For Your System
1 – Determine Your Overall Electrical Load
If this is your first UPS, the first thing you'll need is a complete survey of every electrical device to be hooked up to the battery backup and its power requirements. Even though it's a pain for whoever has to do it, this is a vital step that must be performed. Otherwise, you have no way of knowing whether you're buying sufficient backup power.
Our recommendation is to begin a spreadsheet file, and modify it whenever you move equipment on or off the network. It's far easier to maintain your power load survey this way, and in the future it will provide an at-a-glance look at your overall power needs. Beyond buying UPS systems, this information will come in useful when changing locations, or when making major upgrades.
Find out what voltage your building runs on as well.


2 – Decide How Much Uptime You Need...
The next question is how 'big' of a battery you need. In terms of longevity, the sky is virtually the limit, especially if you're dealing with a Tripp Lite UPS which supports multiple battery packs at once. However, as one might imagine, if you want a full 24 hours of power protection, you're going to be paying a lot for it.
So, your next stop is your budgeting office. Have a realistic talk about costs and income per hour, and what the optimal amount of uptime would be from a cost-benefit perspective. Consider other assets as well. For example, if you already have a reliable gas generator on-site, having hours of battery life becomes far less vital.


3 – ...Then Consider How Much Uptime You'll Want.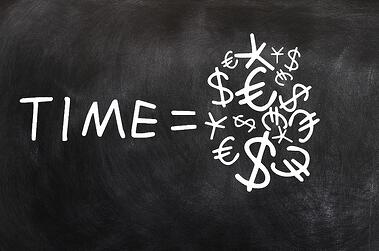 Now, keep in mind that your network is almost certainly going to be growing in the years ahead, rather than shrinking. You don't just want a UPS that meets your needs today; it should also be able to continue to function even as you add equipment to the setup. So, make sure you have plenty of overhead.
If you have a telecommunications upgrade path planned out, this would be a good time to do some back-of-the-envelope guesstimates about how much power your future purchases will end up needing. Some early planning now could save you from having to purchase an entirely new UPS a few years down the line.


4 – Research Available Product Options
If you're looking into Tripp Lite systems -which we recommend- then selecting the perfect UPS for you becomes simple. Tripp Lite has an excellent product selector set up that makes it simple to sort through your various options in UPS systems and battery options.
Plug in the various information you gathered in steps 1 - 3, and it should point you at exactly the right UPS for your needs.
That's really all you need to know to find the perfect UPS system for your network. However, if you have more questions, don't hesitate to let us know about your power protection needs!