Adtran has recently added new additions to its extended list of products. The Adtran Netvanta additions are an all-inclusive portfolio of quality networking equipment. They are designed to lower your networking costs without compromising their reliability and performance. These new additions tackle all the highest networking priorities, for instance, network security, VoIP migration, ad bandwidth expansion.
If you own a small to medium-sized company, then these products are ideal for your everyday business tasks. Together with all the new additions, you will come across economical and powerful office connectivity.
The following list includes all the new Adtran Netvanta additions that will cover each of your business needs:
- Modular Routers
- Fixed Port Routers
- Network Management
- Internet Security and/or Firewall Appliance
- Multiservice Access Routers
- Integrated Access Devices
- 802.11a/b/g/n Wireless Access Points and the latest 802.11ac wave 2 access points
- IP Phones
- IP Business Gateways
- IP Communication Platforms
- Fast Ethernet Switches
- Power Over Ethernet Switches
- Gigabit Ethernet Switches
- Integrated Switch/Routers
If you are looking for reputable networking equipment, you should definitely consider these new Adtran Netvanta additions. There are multiple series that you can choose from with each series offering different requirements for each one of its clients. One of the latest additions is the Netvanta 1234 that is a new addition to the family. It is a fast, economical, and secure Ethernet switch that has 24 ports. This particular model is ideal for Voice over IP and business-class application, because it comes with unique Quality of Service features.
The Netvanta 1234 has a choice of power of 802.3af. With this ability, the Netvanta 1234 is capable of controlling your IP phones and protect your organization by using improved security features. Through its user-friendly Web-GUI, it makes management exceedingly easy. This device is a good quality and high performance unit that works extremely well. However, it is essential that you first understand its purposes based on its technical features and specifications.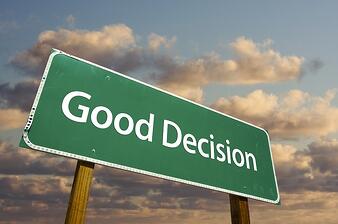 You will also come across the Adtran Netvanta 1535P, which many users have claimed to be one of the best additions to the Adtran products. This particular unit incorporates VoIP and PoE (Power over Ethernet). It is a reputable and feature-rich networking unit and there are many reasons why your company should consider using it. The Netvanta 1535P has 28 port switches with a multiple-layer Gigabit Ethernet switch. It can be utilized as the foundation of a whole new implementation and take advantage of all the advanced features, or deployed in any existing network solutions to enhance overall reliability, performance, and capability.
If you have been struggling with your hardware or software networking equipment, it is time to switch to Adtran Netvanta. You will be happy with the many choices that are made available to you. One of the best things about Adtran is the affordability of their many different products. Even though there are several networking solutions companies out there, most of them do not offer products that are as economical as the Adtran products. This particular company invests most of its time to produce high quality products that are truly affordable to most businesses.
It is highly recommended that you go through all the company's products before you decide which product is the best for your networking needs. Adtran has a reliable and knowledgeable support group that is willing to help you with any question that you may have about its products, as well as any other support services.