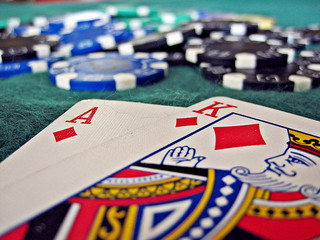 For small businesses facing an upgrade, the debate wages on: should you buy ADTRAN or Cisco equipment? For years, Cisco was the easy and safe choice, and a lot of managers still hold to that view. Unfortunately, their focus on innovation has waned in recent years, and they're no longer the market leaders they once were.
Cisco equipment is still primarily bound to older wired network technologies, and they were significantly behind in embracing distributed and Cloud-based setups. At the same time, ADTRAN was pioneering those very things while, at the same time, looking to make world class networking services accessible to businesses of all sizes.
So, why would you want to choose ADTRAN rather than Cisco equipment? Let's look at this from a practical standpoint.
Three Ways ADTRAN Makes Upgrades Easier Than Cisco Equipment
I. You're facing an office-wide wifi upgrade.
So, let's say that like numerous businesses these days, you're realizing that it's time to move from copper to the cloud. That network which you first set up a decade ago has gotten too slow and hard to manage from ad hoc upgrades. It's time for a major change.
While they've gotten better in recent years, Cisco's stuff has never been known for its user-friendliness. Installations can be difficult, and often require service visits. On the other hand, ADTRAN has been pioneering self-configuring WiFi access points that are truly plug-and-play.
With their Bluesocket virtual network, manual configuration is nearly eliminated. One set of policies can be instantly implemented across the network, with every device capable of self-configuring the moment it comes into range. A job that used to take weeks can now be done in days, or perhaps just an afternoon.
II. Your upgrade budget has been cut.
Here's a scenario I wish was far-fetched: It's gotten worse. Q1 earnings weren't as strong as expected, and suddenly you need to do the same upgrades with significantly less money.
ADTRAN equipment is significantly less expensive than Cisco's, generally in the area of half the price for comparable units. This has nothing to do with their build quality – Cisco's brand recognition accounts for a large part of their pricing. ADTRAN was founded by people who knew high-end networking equipment could be made much more affordable, so they did.
Those Bluesocket access points contribute to the savings: They eliminate the need for multiple costly and redundant routers to expand your WiFi range or boost your internal signal. Through a combination of both WiFi and Bluetooth technologies, you can give yourself far more coverage with better reliability.
III. Something goes wrong.

If I were giving a presentation instead of a blog, I'd be asking at this point for a show of hands from everyone who's had a perfect network upgrade rollout. I wouldn't be expecting any, and possibly just laughter.
Something always goes wrong when you're doing network upgrades. Often several somethings. That's just the nature of virtually any infrastructure change, there are too many variables in play for anything to ever go perfectly.
ADTRAN has a widespread reputation for the quality of their customer service, unlike Cisco. They also offer an industry-best warranty on their products, with a lifetime guarantee typical for most of their business equipment. They're the company you want to be dealing with if (when) something goes wrong during implementation, or afterward.
The ADTRAN Difference

There really are serious alternatives to Cisco equipment these days. ADTRAN's line of networking products cover any size business, from a two-man shared office to a distributed global network of autonomous agents, while offering quality on par with or beyond anyone else in the field. Cisco included.
Does anyone have any good customer service story from either company? Tell us all about it below!