For the longest time, which business network provider you chose was a given: Cisco. As the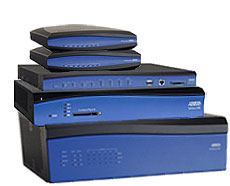 pioneers in cutting-edge, high-end business networking, Cisco ruled the market from the late 90s and into the early 2000s. For awhile there, you really could do no wrong buying Cisco. They were that far ahead of the pack.
Slowly but surely other names began to arise and grow quickly, one such brand being Adtran. Where Cisco lacked, in the small markets, Adtran picked up the slack. Adtran is the perfect fit for small businesses who don';t have the Cisco budget but still need the Cisco features.
Cisco still has its defenders, and it's still the brand to choose if you happen to be on the S&P 500 – their support for truly huge operations remains excellent. However, for everyone else looking at upgrading their routers and other networking equipment, an
ADTRAN router
makes more sense in several ways!
Why Your Next Router Should Be An ADTRAN Router
A Focus on the Future
In the last decade, it's ADTRAN that's been at the forefront of business networking innovation. As Cisco continued to refine the same basic wired network structures, ADTRAN was moving forward with distributed virtual networks that offer higher performance and more options than traditional networks. As a result, they're now on the forefront of distributed and Cloud business networking, and it's Cisco that's having to play catch up.
At the same time, by looking down the road, they also make your life easier. One unified system means a simple upgrade path as your business grows and your networking needs change. All the various ADTRAN options, as well as their other networking gear, are all instantly cross-compatible.
Ease of Configuration
Cisco had a reputation for making networking equipment that was difficult to use or set up, often necessitating service contracts. An ADTRAN unit is designed to be simple to set up, potentially even plug-and-play. The AOS distributed operating system makes it simple for any new device added to the network to quickly pull down the necessary setup information. New wireless access points can be added within seconds, literally.
All this means far less downtime the next time you have to do a network upgrade. And the time after that. And after that...
Excellent Customer Service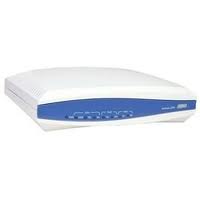 Right now, ADTRAN is recognized industry-wide for the quality of their post-sale support. While most small businesses tend to get frozen out by major players in the networking business, ADTRAN carries their focus on ease-of-use through past the point of sale.
Just doing a couple quick Google searches will show this. Googling "poor Cisco customer service" (or support) brings up several relevant complaints and stories from customers. Do the same search for ADTRAN and you get nothing relevant.
Sometimes silence speaks loudly.
The Price
The other reason that an ADTRAN router looks more attractive than Cisco these days is simple: ADTRAN products are generally half the price of Cisco's. Yet, in benchmarks, their performance is on par with Cisco, and surpasses them in a few areas.
Same performance. Half the price. What else is there to say?
An ADTRAN Router Will Keep Working For You
ADTRAN knows the future of small and medium-sized business networking, because they're building it right now. More and more businesses are coming to see the benefits that the cloud brings in terms of both data storage and network expansions, with ADTRAN providing the networking products that maximize those benefits.
For more information on the benefits of an ADTRAN router, or any other product in the ADTRAN line of networking solutions, just tell us how we can help!