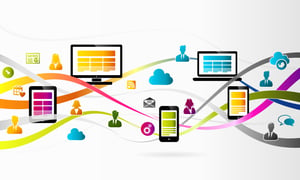 Multiplexing - the combining of multiple T1 and/or E1 lines into a single T3 or DS3 line - allows for increased efficiency in overall bandwidth usage, as well as making it easier to deliver more bandwidth to a given location.
The Adtran MX2800 multiplexer is the obvious choice for this task, delivering Adtran's renowned reliability and performance in a role that is the very definition of "network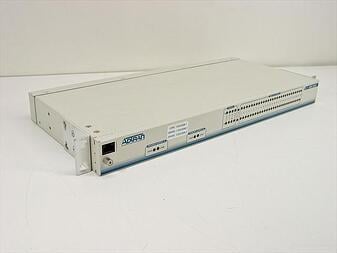 backbone." Here are some of the key features:
1) Meets stringent carrier-class requirements - When talking about the backbone of a large network, reliability requirements are dramatically enhanced. If a router goes out on a client site, at worst one or two subnets are affected. Even if a gateway goes out, only one client is affected, and the worst case scenario is replacing equipment that is relatively inexpensive in the grand scheme of things.

But if there are problems with the multiplexer, the effects can be huge. This is the type of problem that leads to entire neighborhoods or office parks losing connectivity. Or in the example of an especially large organization that has a multiplexer incorporated into their internal network (such as a hospital or university), you're talking about thousands of end users unable to access the internet. In the case of a hospital, this can be a serious problem.

And unlike a server, a multiplexer does not lend itself to redundant backups. Adtran MX2800 multiplexers are designed to deliver top-notch performance, reliably and consistently.

2) Comprehensive Management Options - The MX2800 offers a wide range of management and configuration options. Adtran's Total Access EMS allows administrators full control via the intuitive GUI interface. Local configuration is achieved using the onboard VT100 interface.

Telnet and SNMP access is obtained using either the integrated 10-base T ethernet port, or the optional V.34 modem. The modem can function in VT100 or SLIP/PPP mode, and can even execute a dial-out "cry-for-help" from unmanned locations.

3) 1:1 Redundancy on DS3 Signal - One of the ways that the Adtran MX2800 multiplexer delivers consistent performance is to incorporate full redundancy on the DS3 signal. This means that signal integrity can be maintained, even in the face of a network interruption. In addition, the Adtran MX2800 is compatible with redundant DS3 connections, even furthering the unit's ability to keep on delivering data packets through the most unfriendly of circumstances.

4) Advanced Diagnostics - Another way that the MX2800 provides reliability is through the deployment of state-of-the art diagnostic tools, including CSU, NIU, and BIT loopbacks, as well as built-in BERT (Bit Error Rate Testing) capacity. This allows administrators to keep a watchful observation on the pulse of the network, identifying problem areas before they turn into downtime, and when there is a major issue, it helps them diagnose and correct the problem quickly and efficiently, dramatically reducing any downtime that may occur.

5) Totally Connectorized Backplate - No wasting time trying to correctly coil little copper wires around the post and closing the cover without losing the connection. The backplate of the Adtran MX2800 is completely connectorized, which means fast and easy installation and maintenance.
With so many options in networking equipment, it's always nice when a manufacturer produces something that stands above the competition. With the MX2800 multiplexer, Adtran has done just that, delivering a carrier-grade piece of equipment that is designed to provide reliable performance as well as provide expanded configuration options for bandwidth deployment.