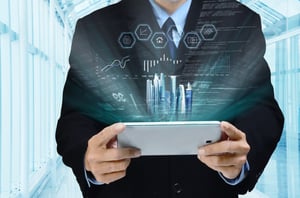 Wireless access points deliver internet connection provides internet for several computers at the same time. In order for you to enjoy the best wireless connection, it is best to have the appropriate antennae for Wi-Fi. There a few things that one needs to consider before purchasing an antenna for WiFi; ranging from the size, range and direction of the Wi-Fi signal. The budget and interference also determines the type of Wi-Fi antennae that one requires for their wireless internet connection.


How to Find the Best Antenna For WiFi
1. Size
The size of a Wi-Fi antenna determines a lot in terms of connectivity. A large antenna can boost the Wi-Fi range of your signal and this guarantees a more reliable Wi-Fi signal.


2. Range
A router's signal could be sometimes weak due to factors like obstacles, power, output and distance. Obstacles could even be the furniture in the house and trees. It is best for you to have these obstacles in mind while making a purchase for an antenna for Wi-Fi. You should choose an antenna that is powerful enough to intensify the signal despite the obstructions.


3. Interference
When choosing a Wi-Fi antenna, be it for indoors or outdoors, you should consider the amount of interference your Wi-Fi signal may encounter. Interference and physical obstacles are far apart and nothing similar to each other. Interference attacks and overruns your signal reducing the signal's strength or a complete interruption of signal. Interference can come off gadgets like microwaves and transmitters. In this case, you should pick out a Wi Fi antenna that best withstands this interference.


4. Direction of the Wi-Fi Signal
The direction of your Wi-Fi signal also determines the kind of an antenna that you will need. If you are looking to connect just one machine or several machines all in the same direction, then a directional antenna is the best option for you. An omnidirectional Wi-Fi Antenna is the best choice if the devices you are looking to connect are placed in different places in the building. There are many Wi-Fi antennas and in accordance with what you want, you will be split for choice.


5. Budget
Another important facet to consider is the amount you are willing to spend on an a
ntenna for Wi-Fi. The best antennas in the market are usually expensive but all worth the cost. This however does not nearly rule out all cheap models as they can be modified as per your own personal requirements.


6. Type of Connection
With respect to the type of connection one is seeking to have an antenna for, the antennae that serve these purposes vary.
Point to Point Connection involves two separate wireless points. This can come about if you are trying to build a wireless connection between two buildings. This can seek the use of a directional and multidirectional antenna depending with the direction of the signal. For sending a signal over a long distance in a 'point to point' connection, the best option is the dish antenna. This type of antenna is a substantial gain to you. The antenna works by focusing power to a central point in the dish and then beams the signal to a certain area of preference. They are used for a long distance haul.
Have any questions regarding WiFi antennas? Contact us we'll be glad to help you pick the best antenna for your WiFi needs.