Hummingbird Networks deals with the best business phone systems available in the market. They not only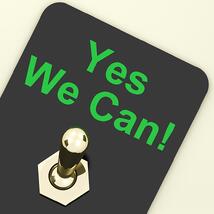 provide the best price and warranty for their business phone systems, but also assign the best technical support person to you, who will be responsible to familiarize you with your phone system.
What is a small business phone system?
When multiple telephones are coordinated to establish communication for business purposes, it is called small business phone system. This phone system is equipped with some sophisticated telephony attributes like establishing conference calls; separate, shared, and private voice message boxes, call transferring, call holding and so on. These small business phone systems can comprise of just a few phones or PBX (Public Branch Exchange).
A phone system can operate on PSTN (Public Switched Telephone Network) or on internet, or on both. To free a small business from costly investments, a central exchange can be used.
Explore your options
A major part of Hummingbird Network's product portfoliio comprises of Aastra phones, ADTRAN phones and ADTRAN NetVanta 7000 series phone systems. In order to decide which phone system to adopt, you need to know what these business phone systems have to offer you.
Aastra phone systems
Aastra phones are one of the best phones available in the market. It has phones to meet all your requirements and has been awarded from time to time for its excellent value for money. Some models with their special features are listed below:
Aastra 6730i - This is an enterprise grade IP telephone having prodigious features. It has a refined design and a high performance at an affordable price for which you have to pay a lot of money otherwise.

Aastra 6750i - This series is further categorized into three parts namely – Aastra 6753i, Aastra 6755i and Aastra 6757i. All these models practical with the advanced IP telephony system and extend advanced XML capabilities to access custom applications.

Aastra 9000i - It is further divided into two categories – Aastra 9143i and Aastra 9480i. Both these phone systems offer exceptional security features, full-duplex speaker phone and can support multiple calls at a time.
ADTRAN IP Phones

ADTRAN extends highly functional, affordable and stylish SIP phones which are designed according to the rapidly advancing technology of business phone systems. It has two main products:

Call transfer, call hold, user friendly settings and do not disturb facilities, are some of the eminent features of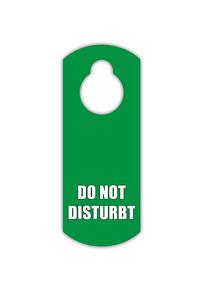 these stylish phones. They are also equipped with modules which can handle multiple calls at the same time with the help of its multi-line structure. Apart from the technical features mentioned, these IP phones are affordable, as well as easy to handle and install.
ADTRAN NetVanta 7000 series phone system
For businesses which want to switch to VoIP phone systems, ADTRAN NetVanta 7000 Series simplifies the transition by integrating the complex network equipment into a single unit. This single entity is capable of providing the complete infrastructure of voice and data connectivity. Along with that, it makes the installation and system monitoring easier.

NetVanta 7100 - The NetVanta 7100 is phone system which integrates all the voice and data networking roles into a compact box which useful for businesses which require coordinating with workers at multiple locations. This phone system enables many small and medium business structures to get VoIP phone system facilities with ease.

NetVanta 7060 - At business locations where IP data network and VPN connection is already available and functional, NetVanta 7060 is a highly feasible solution. Its functionality includes call forwarding and call diverting, caller's name and number display, email and voice mail facility and so on.
An appropriate phone system can be opted by having a clear understanding of small business phone systems and accessing factors like cost of installation, availability of desirable models, features offered and facilities available.