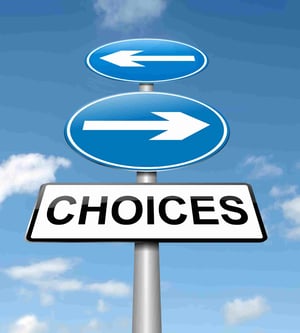 If you're like a lot of businesses today, you may be looking into using a Voice Over IP (VoIP) service to handle your telecommunications, rather than traditional telephone networks. Some of the many benefits of having a hosted VoIP phone system includes:
Less reliance on individual voice networks, which are prone to outages.

More power and flexibility in expanding your own voice network.

The ability to pair your voice and electronic communications, such as making voice messages available as text transcriptions or MP3s.

Easier integration with your workforces' mobile devices.

Lower costs for both hardware and service fees.
There are a lot of attractive elements to VoIP for a company looking to maximize its communications while lowering costs. However, there's still a big question to be answered: Do you use a hosted service or an on-premise solution instead?

Hiring a company to handle your VoIP for you seems like a good idea to a lot of businesses. After all, you're putting the work into the hands of specialists – saving you from hiring them yourself – and they'll take care of your network for you. It also means a nearly-instant upgrade with minimum hassle to your own staff.
Unfortunately, while it might be an attractive short-term solution, the long-term prospects for hosted VoIP start looking worse:
Having a hosted service means you are entirely reliant on them. If they have an outage, there's nothing you can do but wait, just like with a regular telephone company, except now it potentially impacts your entire telecommunications setup.

Customer service response times from these hosts can often be substandard, with hosts managing more companies than they have the human resources for. Again, it means being reliant on an outside party to keep your communications going.

Instant changeovers are often not the best idea, as opposed to a gradual department-by-department rollout. Most hosting companies are going to want to do the changeover all at once, rather than adapting their schedule to meet your individual needs.

Analyses of the long-term TCO of hosted VoIP suggest that, as the years roll on, much of its actual value vanishes.

Fundamentally, you are still not the one in control of your telecommunications.
The good news, which a lot of hosted VoIP companies don't want you to hear, is that there is an alternative: premise-based PBX systems.
Premise-Based VoIP PBX Systems
There's no reason that you have to keep any of this off-site. Existing networks can be
upgraded – usually only with software – to take advantage of IP PBX systems, which allow your own internal network to interface directly with the standard Private Branch eXchange system of telephone companies.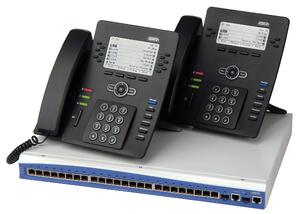 With on-site IP PBX systems, you can enjoy the versatility and cost savings of a VoIP network, without the headache and uncertainty that comes with handing over control of your communications to a third party.
Yes, it costs a bit more up-front. You may need to upgrade your IT architecture to handle the load, and you'll probably need to upgrade your IT staff as well, to find a specialist who knows how to work with IP PBX networks. That initial cost, however, also means that your communications system will be:
Independent and self-contained with minimal reliance on outside systems.

Ready to upgrade as needed, whenever it fits your business plans.

Designed specifically to fit the needs of your business.

Rolled out as gradually as you need, to ensure everything transitions smoothly.

Far cheaper to maintain in the long run, once it's running efficiently.
So, if you haven't gotten onto the VoIP bandwagon yet, now may be the perfect time to start. The combination of lower prices and greater flexibility are hard to resist. If you have any questions about hosted vs on-site VoIP, feel free to contact us or leave a comment below with your ideas!