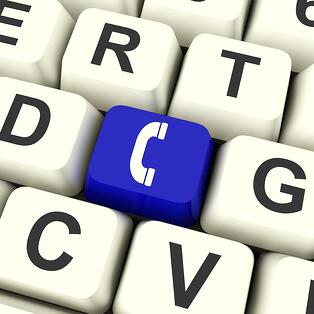 Hummingbird Networks is the leading distributor of networking equipment, phone systems and wireless access points. They provide you the best of facilities among all its competitors. To analyze the difference between VoIP (Voice over Internet Protocol) phone systems and regular phone systems, you need to understand the basic differences of these
systems. These differences can be structural, technical or customer specific.
Mode of Communication
When comparing VoIP vs. analog phone systems it's important to not that the sound can travel in different ways. Regular phone systems communicate with the help of analog signals. These signals travel through a twisted pair of cables with continuously changing frequency and altitude which is decoded at the receiving end. On the other hand, you can make telephone calls over the internet with VoIP. The data here travels in digital form through wired or wireless networks.
Know Your Requirement

A regular phone system is suitable for you if your requirements are limited to having a conversation on one to one basis. In routine or in a small business, a regular phone system plays a very important role as it is a very cost effective medium when it comes to communicate over telephone. If you are running a large business establishment which requires frequent contact with clients all over the world, VoIP can be your money saver. It enables you to set up a conference call with people inside as well as outside your organization.
Structure of VoIP and Regular phone systems
The Regular phone systems use basic telephone models having just enough attributes to dial a number and establish a call. The basic components of a regular phone system are:
A regular telephone has a switch hook with a ringer attached to it. It remains in connection with the phone line while it is on the hook. When the phone is off the hook, it gets connected to the receiver, transmitter, amplifier and other circuitry.

A transmitter and a receiver which might be located in either the handset or the base of the telephone. When you dial a number, the transmitter sends across a current through a telephone exchange which is decoded at the receiver at the receiving end.

A hybrid coil circuitry is used to avoid interference between two signals.
The Basic Components of A VoIP Phone Are As Follows:
Basic telephone handset.

Key pad or touch pad for feeding in the numbers.

A digital display to which shows user input.

Converters which are used to convert voice to digital data and digital to voice data.

A wireless network is present for sending and receiving messages via internet.

Built-In port allows your computer and phone to have a common line for data connection.

Provision is provided for a power source which might be a battery or DC source.
Merits of VoIP Systems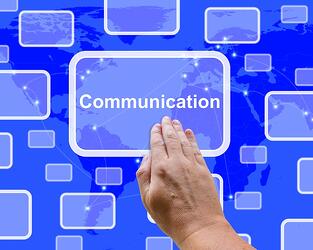 VoIP has the facility of Caller ID, which is not provided by a regular phone.

The communications in VoIP are digitally encrypted unlike the complex circuitry of regular phones.

Telephone numbers can be stored in VoIP phone memory locally which facilitates speed dial facility.

You can have a conference call or multi party call using the services on VoIP phones.

VoIP provides call parking and call transfer facilities. You can also put the phone on hold with VoIP.
Merits of Regular Phone Systems
Regular phone systems provide better connectivity for long distance calls as VoIP require internet access for communicating outside your Local Area Network.

Regular phone systems receive their power from the telephone exchange whereas VoIP phones require external power supply.

The voice quality of regular phones is better than VoIP phones due to frequent network congestion particularly in residential areas.

VoIP phones often submit to Denial-of-service attack easily especially when the device has a public IP address which is not the case in regular phones.
The factors listed above can be used to differentiate between VoIP phone systems and regular phone systems.