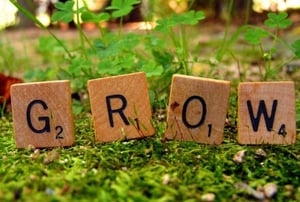 Top-line options for heavy-duty data center switching work continue to expand. If the needs of your users or your clients are growing, and your data centers are struggling to keep up, which brands are worth investing in?

With a load of new options available in 2015 and 2016, it's definitely time to revisit this topic. We've had an opportunity to try out all the current top-line network switch options in our own clients' networks, and we've definitely got a few opinions on the best options for investment.
So without further ado, here are the three brands we're most likely to recommend for top-rack solutions, depending on your needs.
Hummingbird Networks' Top Three Picks For Data Center Switching
1 - Meraki MS425
Right now, Meraki provides the absolute best in ease-of-use combined with serious hardware power, but you pay for the privilege. The MS425 line has either 16 or 32 10GbE ports, backed by 40Gbps QSFP+ uplinks, giving it serious muscle for data center operations.
The key selling point of Meraki, however, is how easy it is to use and operate. Their cloud-based, mesh networking structure allows for plug-and-play deployment of even their high-end hardware, with a single single-pane-of-glass GUI Dashboard providing full oversight of the entire network from top to bottom. There is simply no other brand as easy to work with as Meraki.
The downside? Meraki hardware is useless without a license that adds roughly $1,000/yr to operating costs. This does bring lifetime hardware and tech support, however.

2 - ADTRAN 1748F
Like the Meraki MS425 series, the ADTRAN 1748F also includes plenty of 10Gbps ports -forty-eight, in fact- backed by QSFP+ uplinks, so it can easily pull its own weight in heavy-duty data center or Ethernet services applications. It has the highest port density of any switch on this list.
The ADTRAN approach to high-end switching includes no gimmicks as with Meraki or NETGEAR. This is a laser-focused top-rack or aggregation CLI-managed switch that does its job and does it well, backed by some of the best hardware you'll find outside of global-class communication centers. Likewise, the price point is in-between Meraki and NETGEAR, making it a solid option whose only deficiency is a lack of bells and whistles you might not need anyway.
3 - NETGEAR M6100
The NETGEAR approach to top-rack switching is considerably different from other brands, and makes a good option for organizations on a budget. The M6100 is a 4RU chassis which can support a huge range of daughter cards, to be purchased and added as needed. The "basic" package isn't that impressive, utilizing 1Gbps ports and only using 10Gbps ports for uplinks, but it can be expanded to be nearly as powerful as any other switch on this list... and probably for considerably less than other brands, specifically because you can custom-tailor the internals to meet your needs.
And with an initial price point fully 1/3 that of the alternatives, it's a lot easier to sell bosses on. Additionally, NETGEAR doesn't nickle-and-dime their customers. All NETGEAR hardware comes fully feature-unlocked with no additional licensing, and also carries both a lifetime warranty and lifetime online chat-based tech support out-of-the-box.
If you're looking for optimal ROI/TCO, NETGEAR may be the brand for you.
There's certainly no shortage of options for high-end 10Gbps+ switching. If you'd like more information about the products here, or a full future-focused consultation on the brands involved, just contact Hummingbird Networks with your questions!