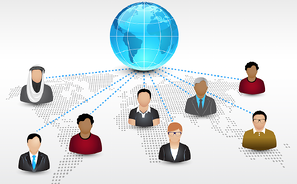 So, it's time to upgrade your back-end and start serving up gigabit connections to your connected network devices. Where should you start?
There are more options in business networking today than ever before, with at least a dozen major brands -not to mention the wannabes- all competing for business. For a company looking to upgrade, it's actually a great time to be in the market. There are gigabit Ethernet solutions out there for every business, large or small.
It's not simply a question of "Everyone should buy THIS brand!" While there are brands we tend to recommend more often than others, the choice of brand often has more to do with where you are now, and where you're going in the future.
So, we wanted to talk a bit about the major options on the market, and what you're getting with various brands' offerings in gigabit Ethernet switches.
Picking The Right Gigabit Infrastructure For Your Business


1 - Cisco
Cisco is, of course, the most well-known and generally-respected brand in business networking, and has been for over twenty years now. Cisco is as solid as a company comes, virtually guaranteed to be in business for decades more, with a long lineup of Fortune 500 companies using their wares.
Unfortunately, you're paying for the Cisco switches name, often heavily. Their "low end" hardware, such as the SG300-10, tends to be a couple generations behind current models. Anything newer is virtually guaranteed to be more expensive than other company's offerings while offering minimal extra features.
Cisco, however, is the champ when it comes to scalability and huge-scale deployments. If you're already a large company, or you know a global expansion is in your near future, it may be worth investing in Cisco today for the sake of easier upgrades later on.
2 - Juniper
Juniper is an up-and-coming company, founded by ex-Cisco employees who wanted to work for a networking firm that wasn't Cisco. Their focus is on making high-end equipment affordable. Their EX-4300 is a great gigabit Ethernet switch for a mid-size company, featuring 40 ports and full Power-over-Ethernet compatibility.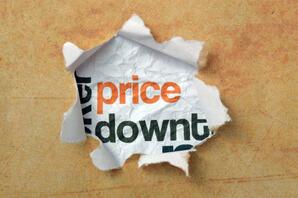 The real lure of Juniper is their modular systems which are both easy to upgrade, as well as being entirely shielded from each other. If one component or software suite in a Juniper environment crashes, it won't have any effect on the rest of the network.
3 - Netgear
Netgear is, of course, better known for their consumer-grade hardware, but in recent years they've been targeting the low end of SMB hardware. Since they already have huge production facilities and parts control, they're in a good position to create affordable solutions. Their NETGEAR ProSafe M4100 supports both PoE and gigabit Ethernet, but starts under $300.
That said, their professional products are surprisingly useful for the price, but they're still largely an entry-level system.
4 - ADTRAN
For the all-around workhorse brand, aimed at general consumers without a niche focus, look to ADTRAN switches. Their products are significantly less-expensive than better-known brands, but still deliver the same quality a business expects. Their Netvanta 1531 has features as good or better than any other entry-level gigabit Ethernet switch... but retails for about $350.
On top of that, the ADTRAN AOS software is the easiest-to-use on the market, and is suitable even for users with minimal past experience managing networks. ADTRAN also offers excellent support, even without extended service contracts.
Where Are You Going Tomorrow?
You should build your network based on tomorrow's needs, not just today's. A good network is one you grow into over several years, because it's already prepared for your future needs.
For a free consultation on which switches are best for you, just contact Hummingbird Networks!