Are you contemplating an upgrade to 10 Gigabit Ethernet switches? Thanks to NETGEAR's new entries into fully enterprise-class 10G networking, this is a question a lot more businesses these days are contemplating. 10 Gigabit speeds are becoming affordable for more than just the largest players.
The obvious advantage to 10 Gigabit Ethernet is, of course, the speeds involved. Not every business needs that sort of speed (yet), but there are a growing number of operations that do need it. Small outfits can still deal in huge amounts of data, and those 10G speeds can make a big difference to your productivity.
Moving to 10 Gigabit Ethernet can bring other advantages as well, ones that don't always spring immediately to mind. So let's look at a few other reasons affordable NETGEAR 10G equipment might be right for you.
Six Ways a 10 Gigabit Ethernet Switch Boosts More Than Just Speed
1 - Better hardware and rack space efficiency.
10G packs more into a smaller package, literally. Entire closets full of Fast Ethernet or Gigabit Ethernet hardware can be replaced with a handful of 10G pieces. That means more available space, and lower overall power consumption.
2 - Simple virtualization.

10G equipment can also help reduce your need for on-site servers and storage through virtualized network apps and distributed Storage Area Networks (SANs). These are often impractical on 10/100/1000 speeds, but become easily viable when you've got the sort of bandwidth that 10 Gigabit equipment offers.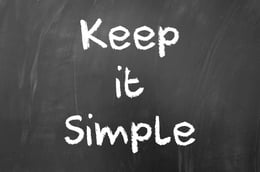 Plus, once your network has gone virtual, that makes future expansions into larger or cross-town offices far simpler. A virtualized network can go wherever you go, while ensuring high-speed connections necessary for modern business.
3 - iSCSI support.
One common misconception among those looking at 10G equipment is that a costly and hard-to-maintain Fiber Connect network is necessary to have an effective SAN connecting your distributed storage. While FC has its advantages, the iSCSI standard means it's not necessary. iSCSI can run affordably on your existing Ethernet hardware (although dedicated hardware is better), and works great with 10G networks.
iSCSI can significantly reduce costs on distributed storage, creating another benefit for a 10G upgrade.
4 - Less cabling.
Cables are one of the weak points of a network. They're everywhere, they're easy to trip over, and the costs of cabling can add up surprisingly quickly. 10G Ethernet can require far less cabling, especially in operations that already have multiple Gigabit Ethernet switches in place to boost the throughputs.
5 - Fewer Bottlenecks
Previous network design strategies tended to put slower Fast Ethernet switches on the network boundaries, since there used to be less traffic at the edge. With online business so common today, however, the network edge is now becoming a serious bottleneck.
A 10 Gigabit virtualized network can expand the aggregation and switching layers to the edge of your network, removing this bottleneck from the process. It helps guarantee your workers aren't slowing each other down as they send data around the world.
6 - Greater Scalability
Fast Ethernet and Gigabit Ethernet were somewhat limited in their ability to scale upwards, with slowdowns becoming an issue as more hardware is added. The 10G standard was developed with scaling in mind. Through virtualization, up to eight 10 Gigabit switches can be aggregated together as a single virtual switch for a total of 80Gbps in throughput.
That will be plenty for years to come for all but the most data-hungry business. And presumably by that time, 40 Gigabit and 100 Gigabit equipment will be cheap.
The Future Is Faster Transmissions
The world's thirst for data is growing, and little seems to quench it. Videos are becoming higher-definition, VR/360-degree applications are growing in usage, and even everyday web pages are once again creeping upwards in size.
If your business is already starting to feel the pinch for data bottlenecks, an upgrade to 10 Gigabit Ethernet switches will put you back in the fast lane. Contact Hummingbird Networks to learn more!